Enjoy Winter Goodies & Keep Your Weight in Check!
As the mercury levels drop and winter approaches, the body's metabolism slows down to conserve energy and heat. Therefore, to stay healthy and active during the colder months of the year, ditch deep-fried snacks to satisfy your hunger pangs, and pack some healthy snacks like makhana, nuts, cinnamon cookies, oranges & carrots.
We have made a list of crunchy melt-in-your-mouth healthy winter delights to consume during the winter months:
1. Til patti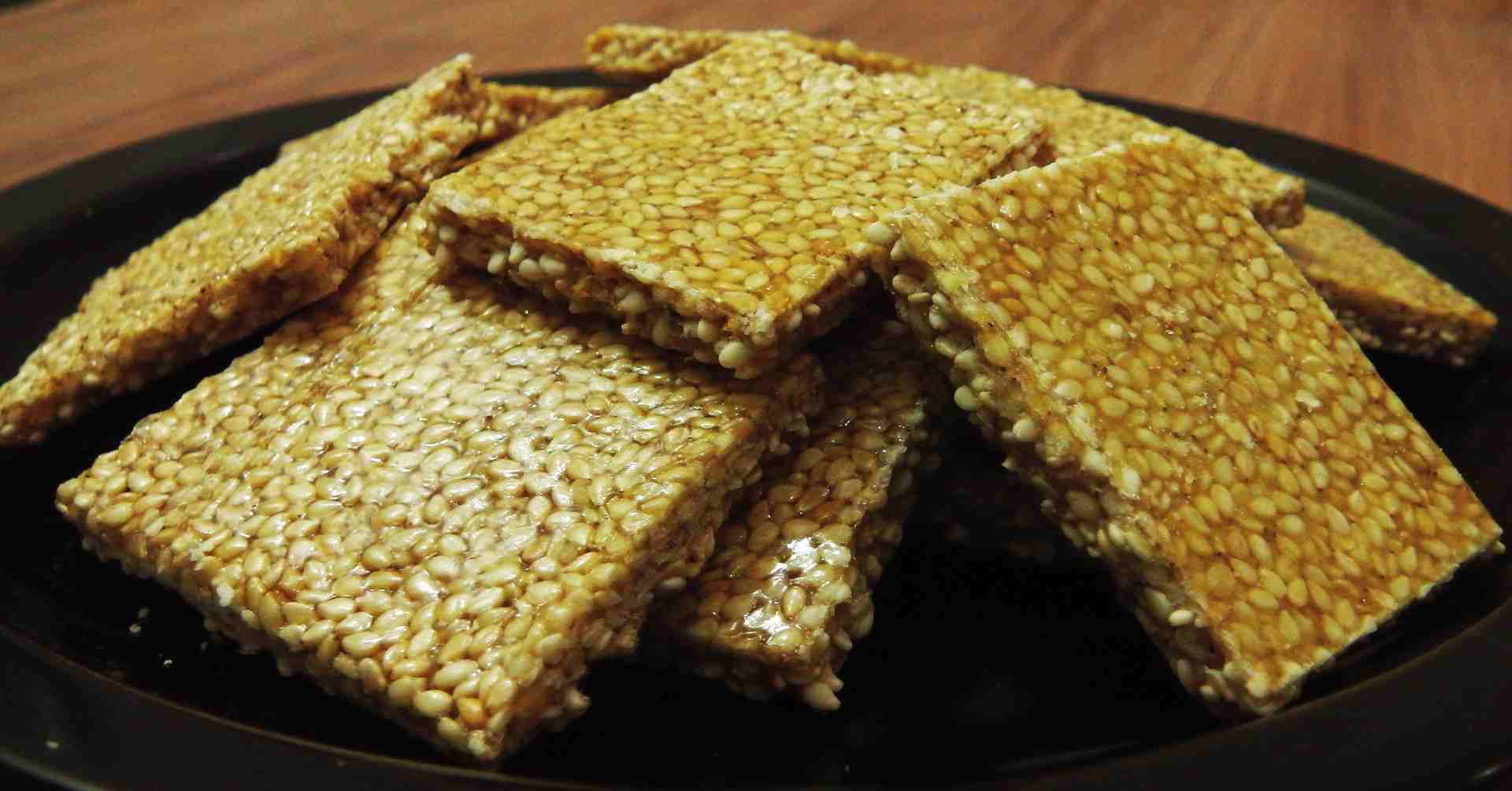 Made of gud (jaggery) and til (sesame seeds), til patti is a perfect snack to munch on during winters – it is one of the most popular options too. Sesame seeds are loaded with anti-oxidants while jaggery helps fight iron deficiency. Only these two ingredients are enough to produce heat in the body.
2. Fruits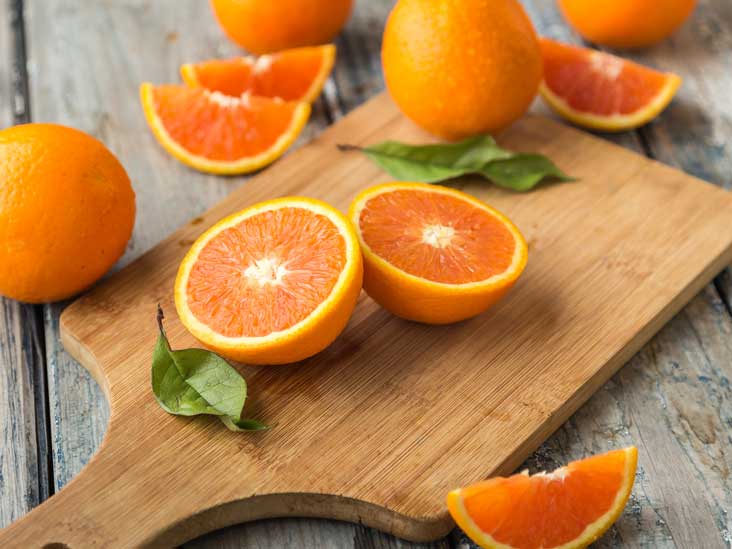 It's great to nibble on fruits and get that extra Vitamin C and Vitamin A to boost your immunity and improve the quality of skin and eyesight. So grab an orange, carrot or a guava and start munching!
3. Chikki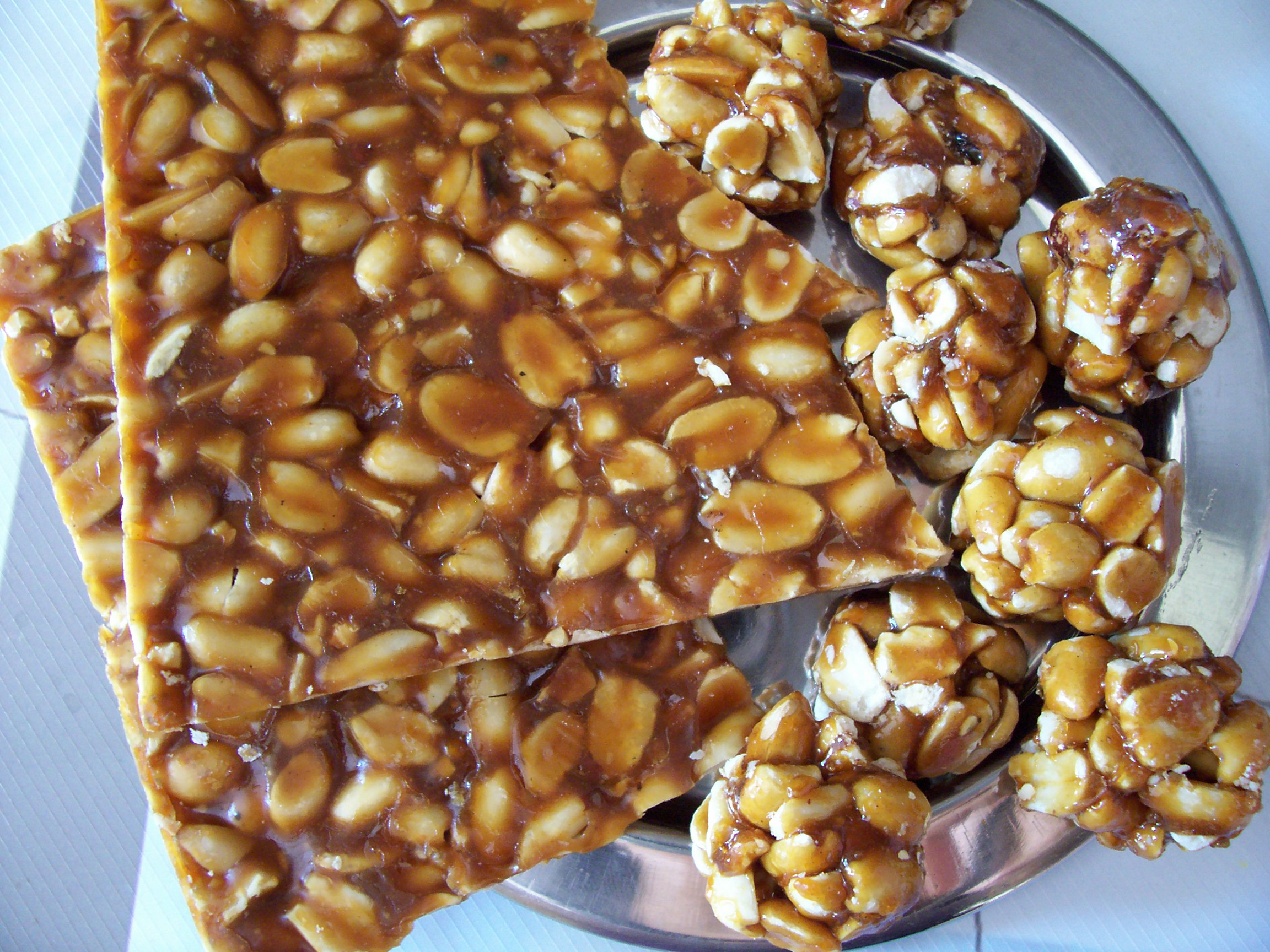 Chikki is the perfect combination of crunchy peanuts and jaggery. Winter is the best time to gorge on these delicious bite-sized candies. Peanuts have a warm effect on the body and along with jaggery, give you an instant energy boost that will satiate your hunger as well.
4. Gond laddu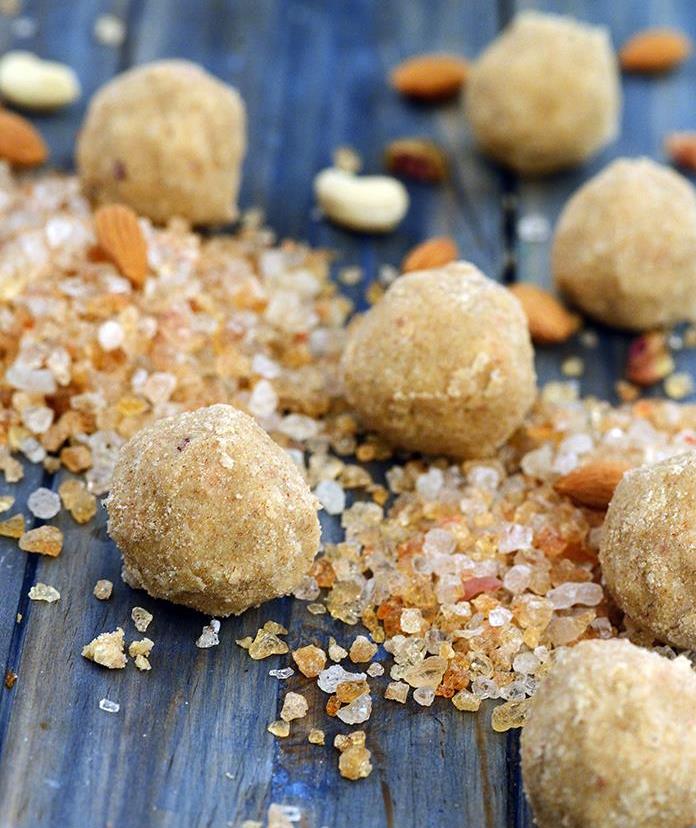 Gond is an edible gum which is extracted from the bark of tree. Gond laddu is one of our favorite delicacies in winters. The reason why it's more popular during this season is that it produces a lot of heat. This laddu has ingredients such as gond, wheat flour, sugar, ghee, melon seeds, almonds, and elaichi (cardamom powder) are mixed well and made into round balls.
5. Panjiri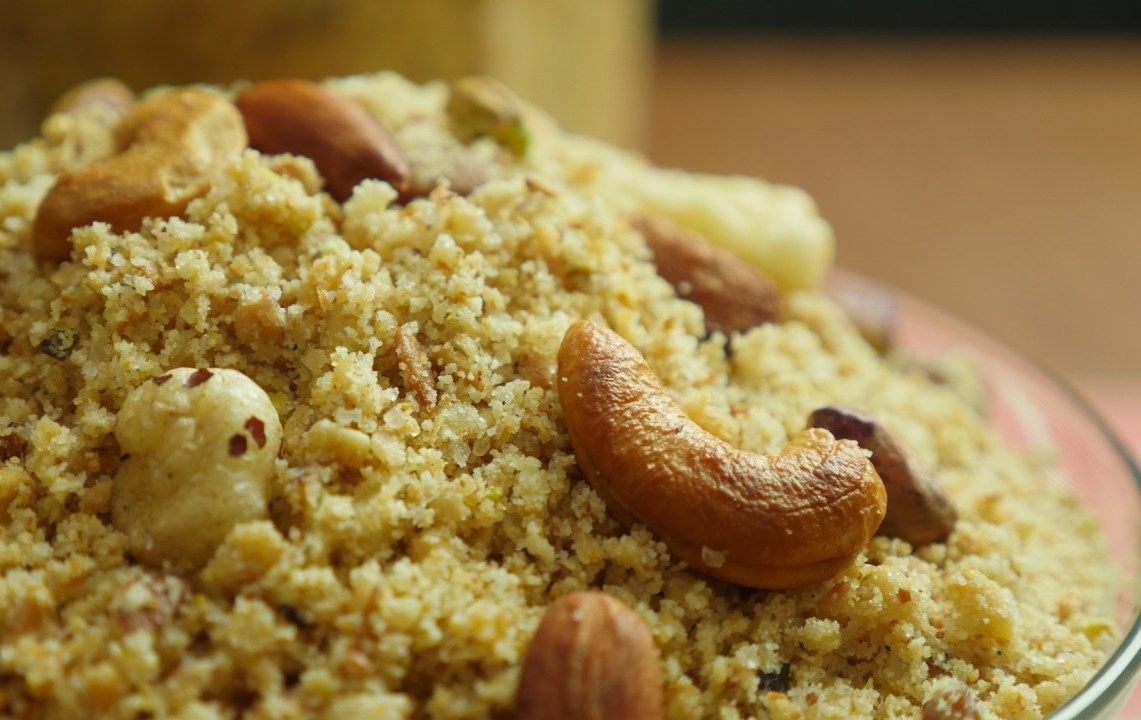 Dry roast and then grind flaxseeds. Add jaggery to this powder & mix well. Throw some crushed walnuts, pumpkin seeds, roasted cashew and almonds. Tasty panjiri is now ready to curb your hunger pangs in winters. No oil, no preservatives – just filled with the goodness of Omega 3!
6. Makhana (fox nuts)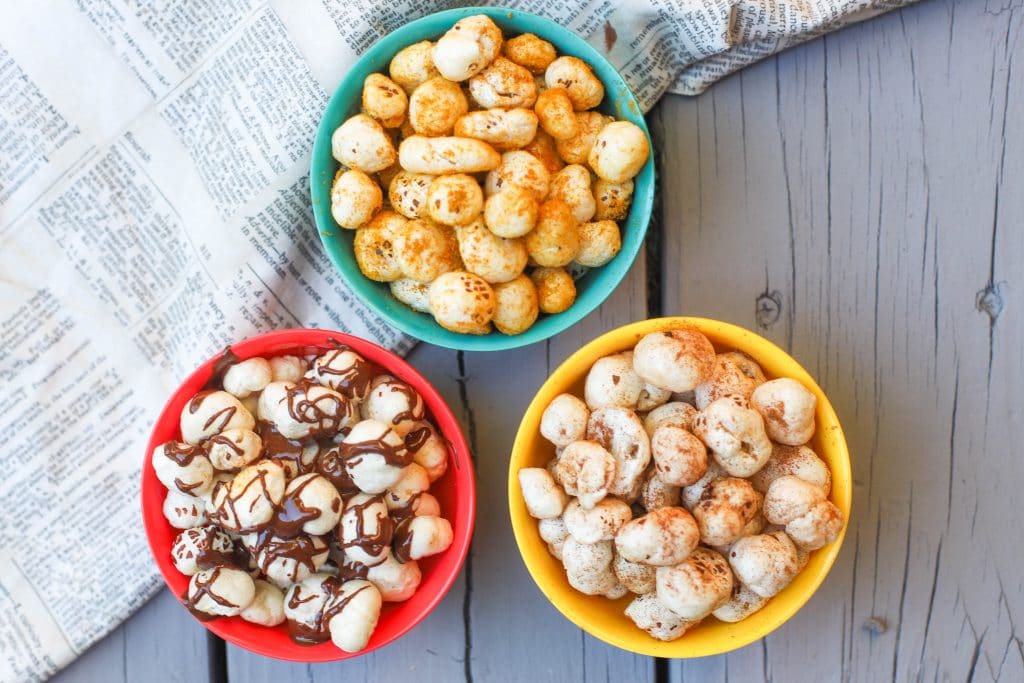 Nibble on makhanas (or fox nuts or lotus seeds). Makahanas are low on cholesterol, fat & sodium and hence make them the perfect snack to satiate in-between meal hunger pangs. Since they are low in calorie – they'd be perfect if you're trying to shed those extra kilos. You can flavour them by roasting in olive oil or coconut oil and just sprinkle some chili flakes.
7. Roasted nuts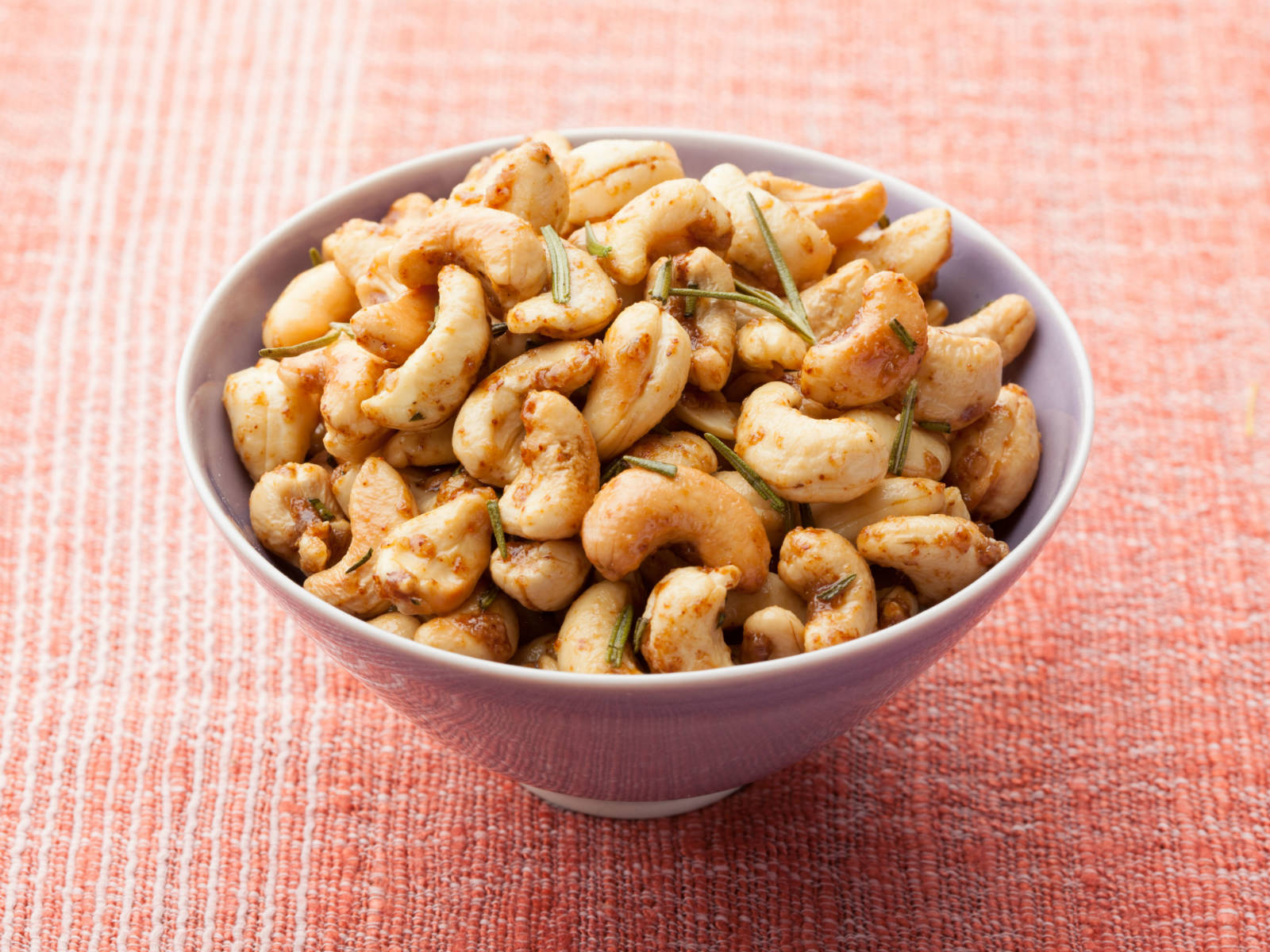 Cashew nuts are rich source of Vitamin E and have anti-ageing properties which help your skin looking supple and healthy during the colder months. Peanuts make you feel fuller for a longer time. Having these nuts roasted will give you a delightful sense of warmth and fullness.
8. Cinnamon cookies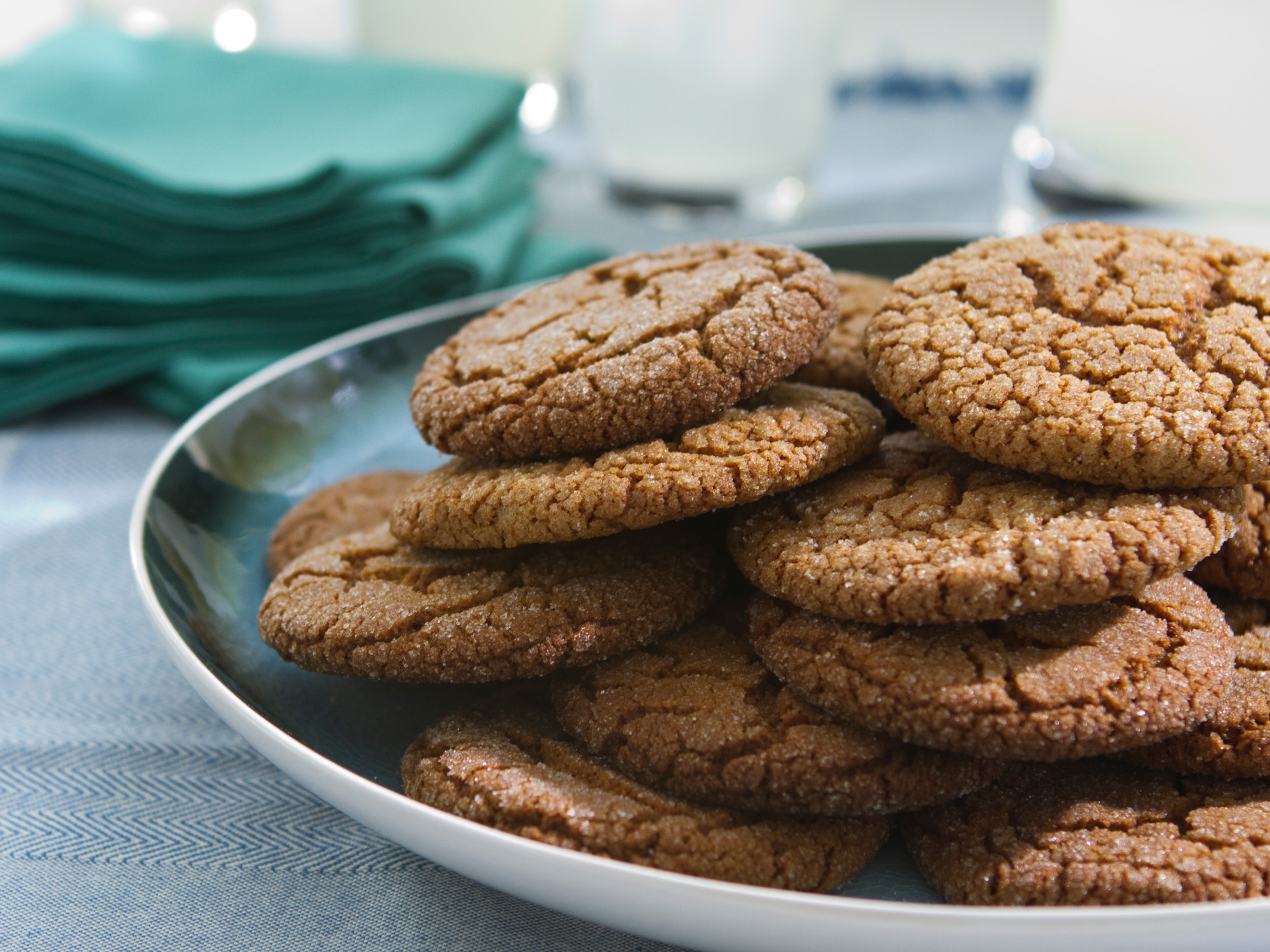 Cinnamon is a perfect winter spice that helps boosting your immunity during winters. And if you somehow don't enjoy the taste of jaggery, try including this ingredient to your cookies. Combine flour, caster sugar, cinnamon powder, baking powder, salt, butter, eggs & vanilla essence and whip up a batch of cinnamon cookies.
So, these are some of our favorite healthy munchies for winters. Stock a healthier pantry, start eating better, exercise more and stress less for a healthy tomorrow!