Introducing Book an Appointment on mydala
And a promise to get a great discount with every appointment!
The wedding and festive season has started and we've got a brand new feature to help all our awesome customers get ready to party and celebrate – by booking your salon and spa appointments for you! If you hesitate to call and ask for a discount, we're here to do just that on every service that you book for. That's right, you can book an appointment for your next spa, salon or party make-up session, even if you're thinking of getting a tattoo.
Just tell us the merchant on mydala that you want to visit and we'll call them and fix an appointment for you. When we call them, we will get a discount for you for the service you want, FTW!
It's very easy and this is how you can do it:
1. If you're booking through your desktop or mobile phone:
Click anywhere on the homepage banner, you'll be directed to "Book An Appointment" page. Just fill in the details and hit "Book Now" at the end of the page. Our team will call the merchant on your behalf and confirm the appointment for you. They will also try to squeeze in a discount for you on the service. All this in only 30 minutes!
Even if an outlet is not listed with us, write the outlet name & location and we'll book an appointment and get a deal for you!
STEP 1: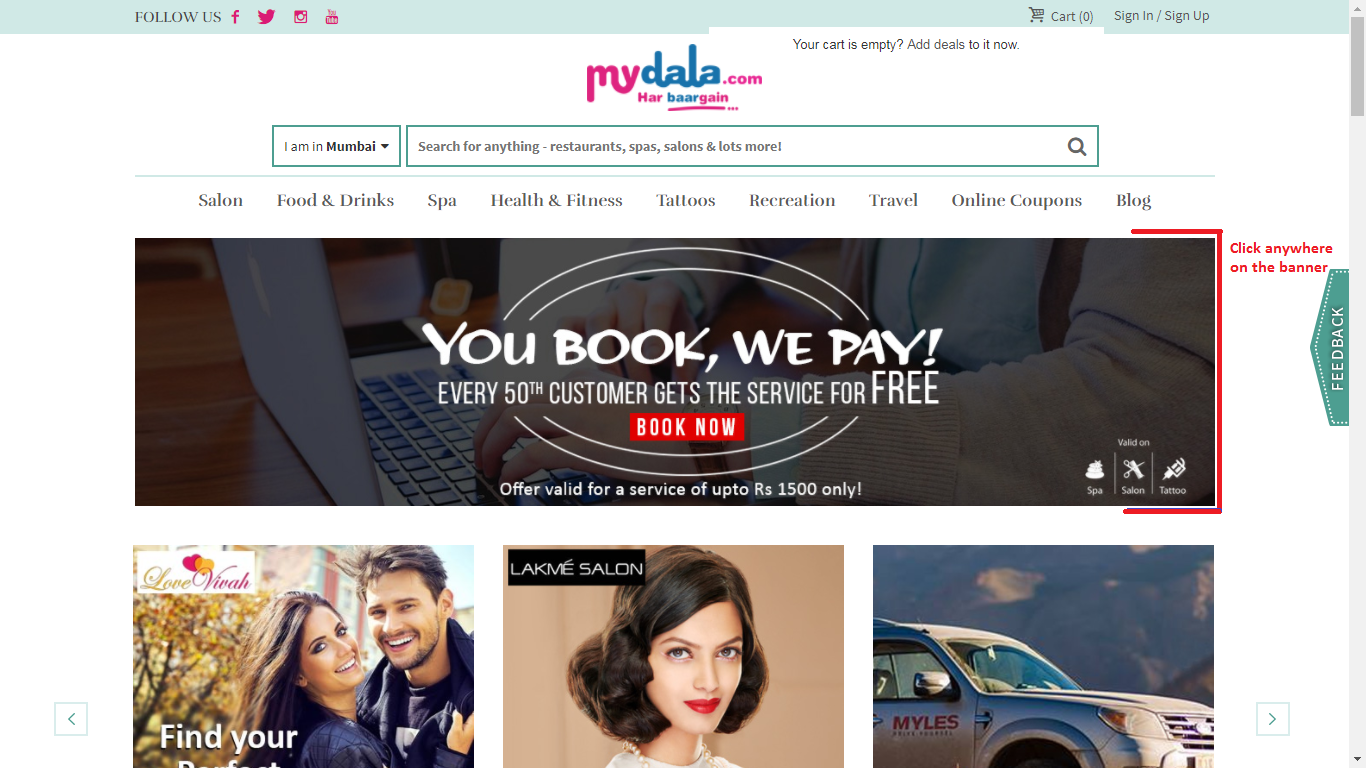 STEP 2: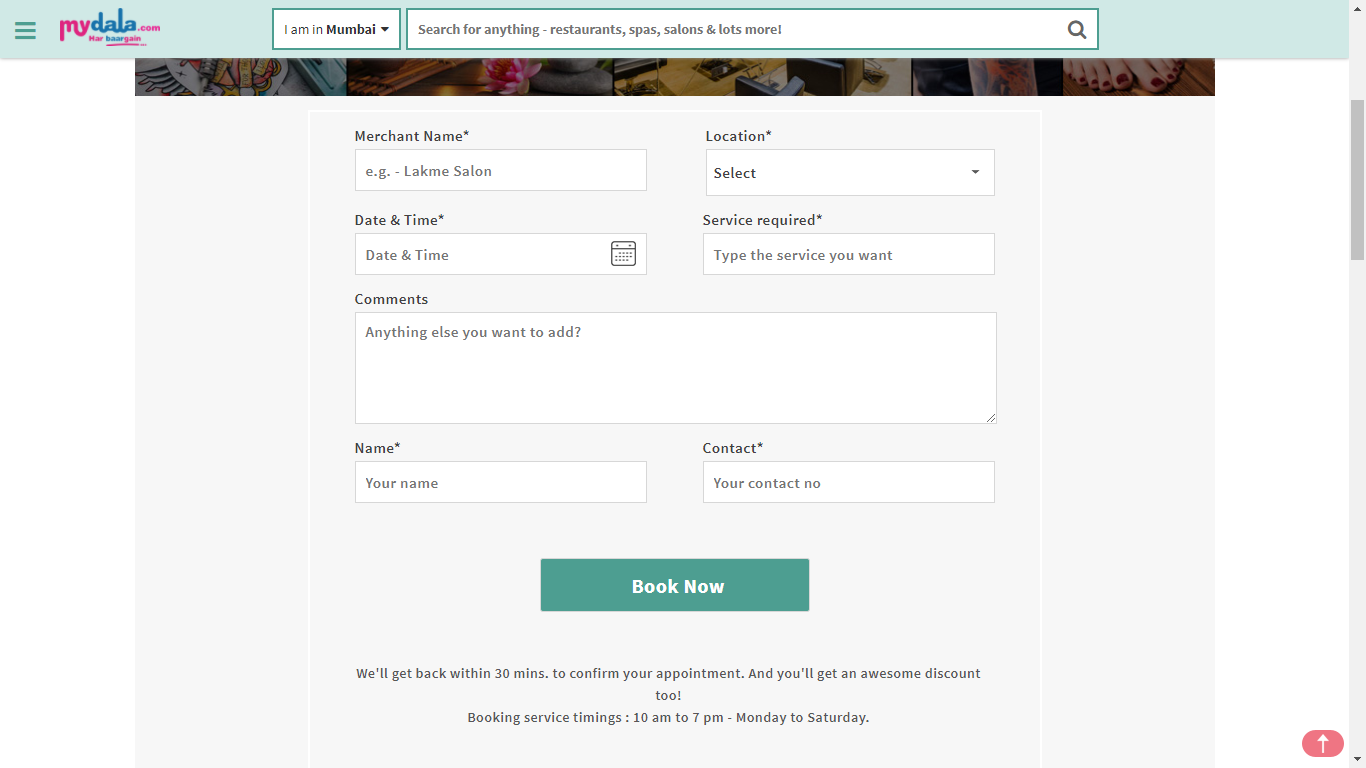 If you're using mobile phone, follow the same steps mentioned above. Your mobile screen will look like this:
STEP 1: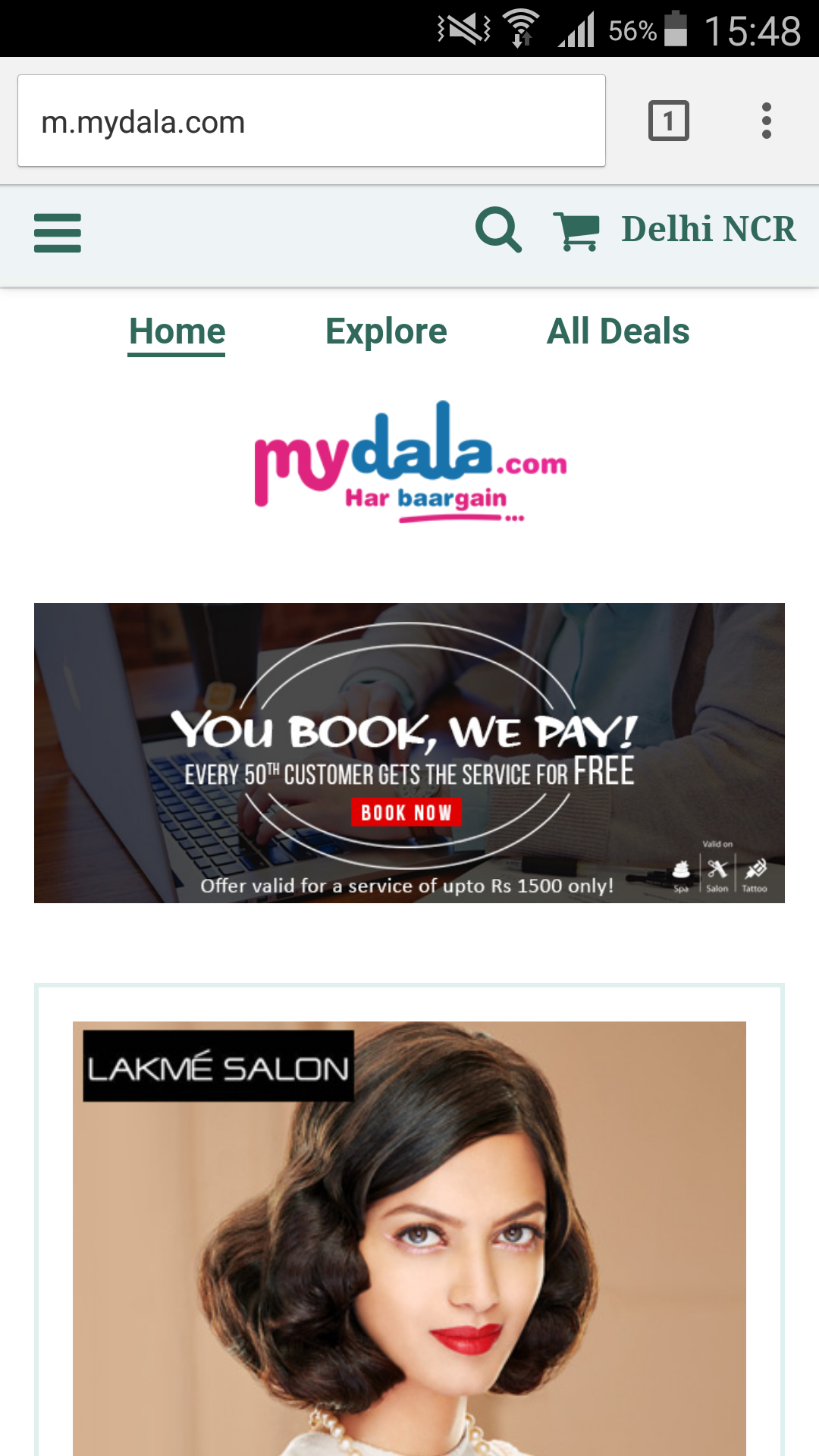 STEP 2: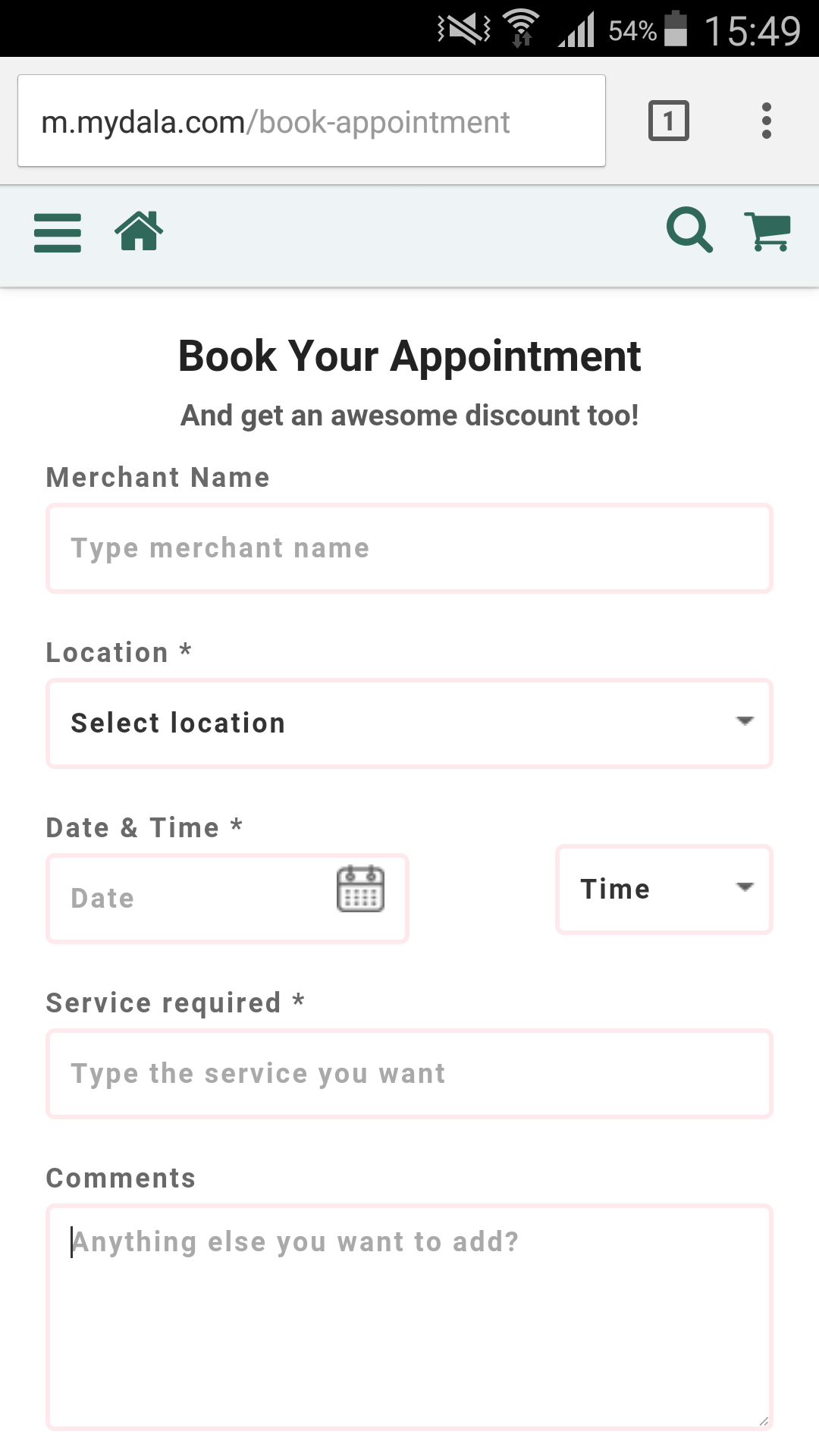 2. If you're using our app
It's very easy on the app too...
Again, click anywhere on the homepage banner. You'll be taken to a page with "Book an Appointment" button on top of the page. On tapping on it, you'll find a page with the form
STEP 1: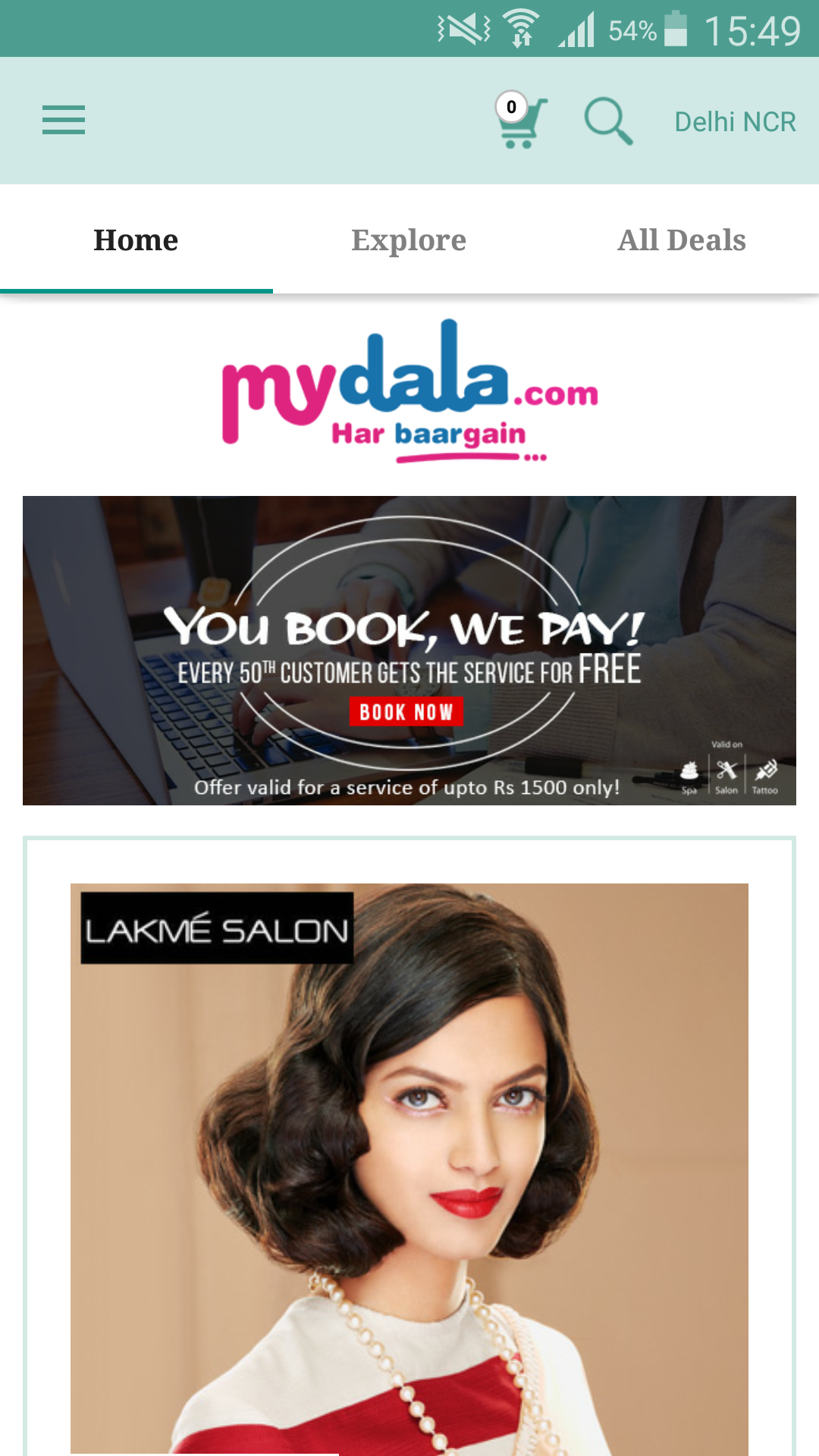 STEP 2: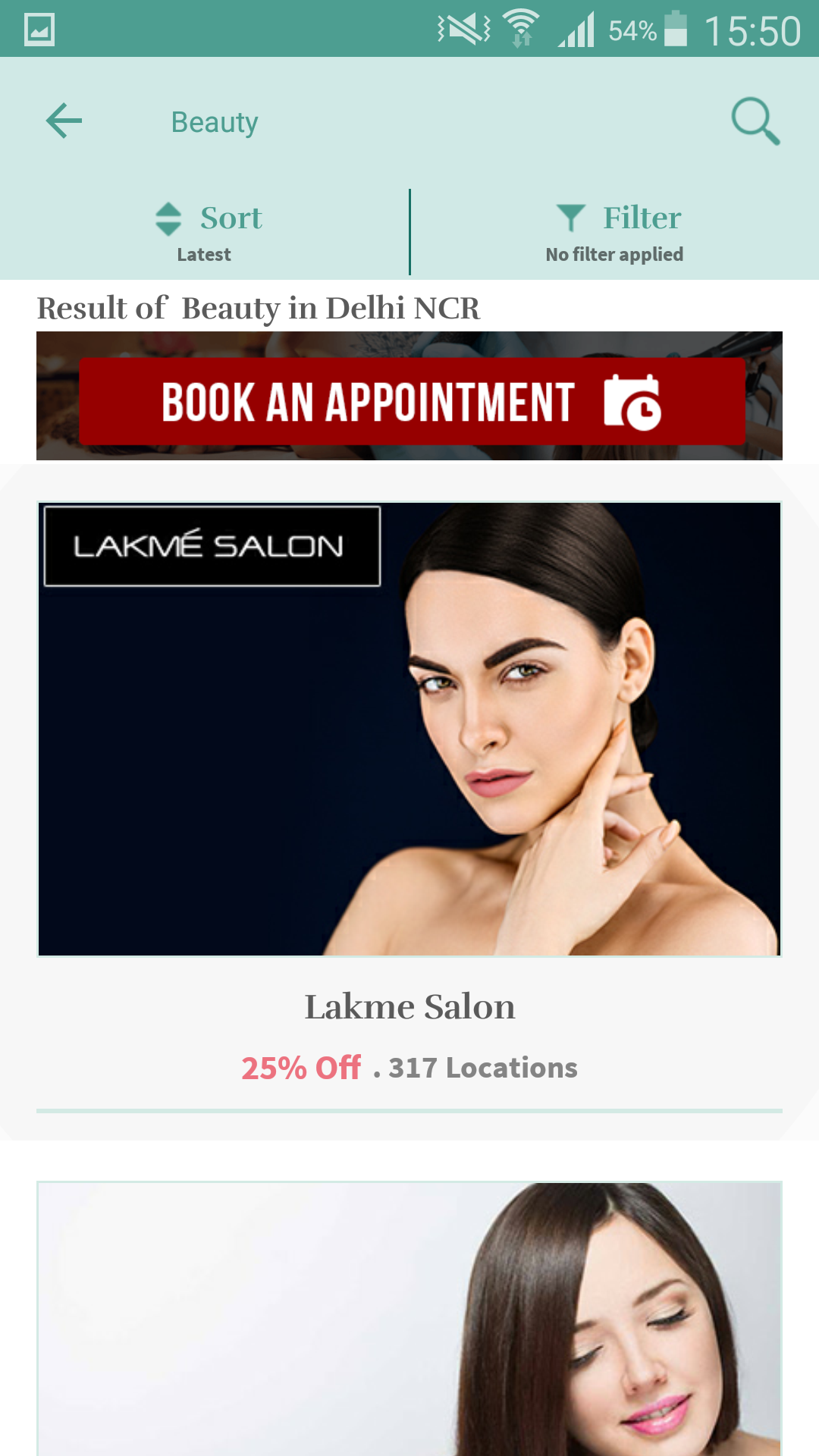 STEP 3: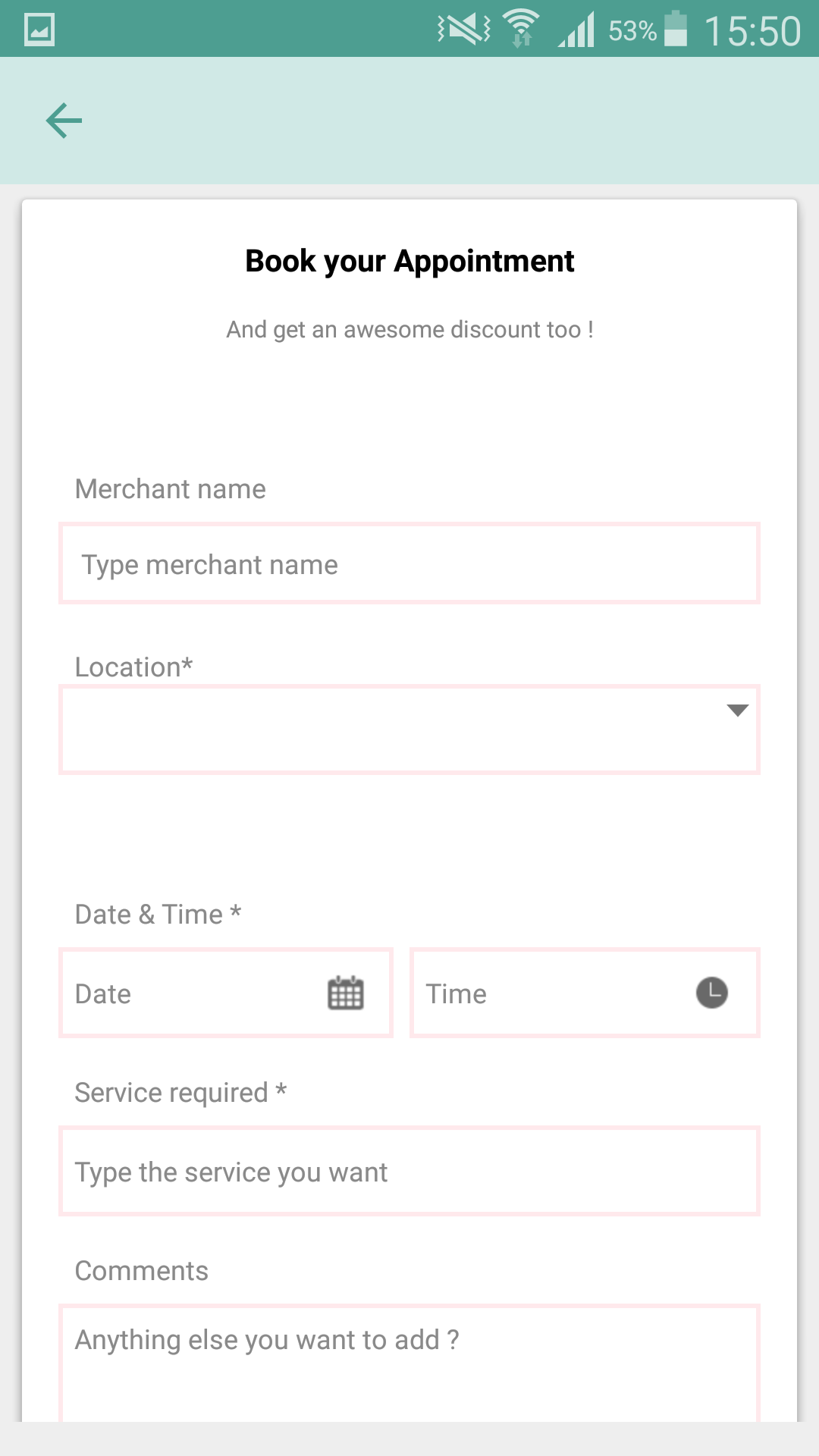 That's it! We'll call the merchant and book the appointment for you. Of course, we'll try to get you a discount!
The Book an Appointment feature is live now and we take bookings between 10 am to 7 pm Monday to Saturday. We will call you and confirm your appointment and send you a message and mail as well.
It's really quite simple but if you have any queries, you can send a mail to support@mydala.com or call 011-43444444, and we'll get back to you.
So while you're busy juggling a lot of stuff, at least leave your salon bookings to us. You don't need to buy a deal to book an appointment, we still promise to make it a great experience for you.