Beauty Trends Taking Over Instagram Right Now!
Instagram is one place where you can get the season's biggest beauty trends – that can go from breathtaking to bizarre! From mesmerizing and surprisingly easy eye shadow tricks that you can't get enough of to the hairstyle of your dreams, there's a lot of inspiration to be found. Read on for some of the hottest looks of summer 2017...
1. Holographic strobing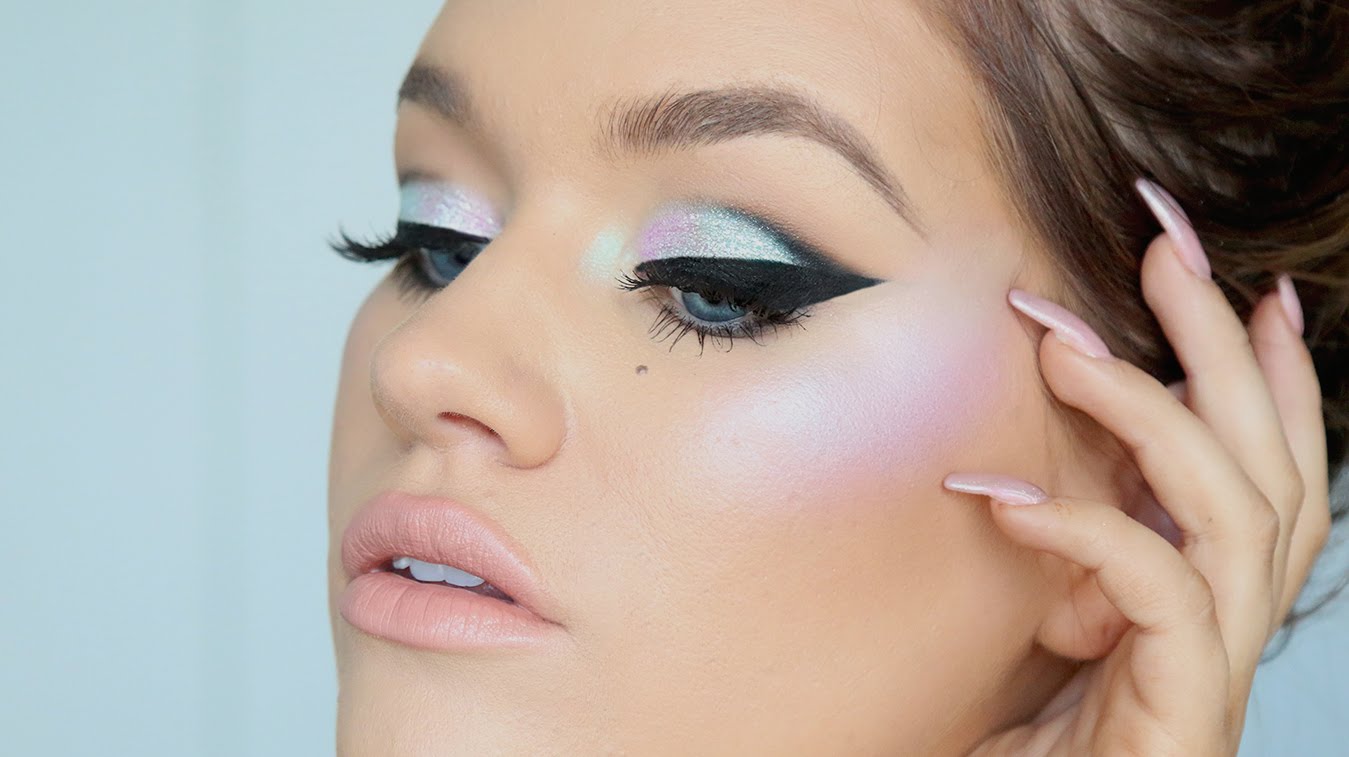 Heavy contouring is officially replaced by strobing – the more holographic the better! Strobing is beauty technique you didn't know you needed. It might sound like something out of a Star Wars movie, and strobing, you could say, is a bit like having a magic lightsaber in your beauty kit!
Just sweep a powder or stick along the cheekbones and you're ready to shine. You can also apply to your eyelids, and even lips, if you want to take things to the next level. Perfect for summer festivals!
2. Yellow Blush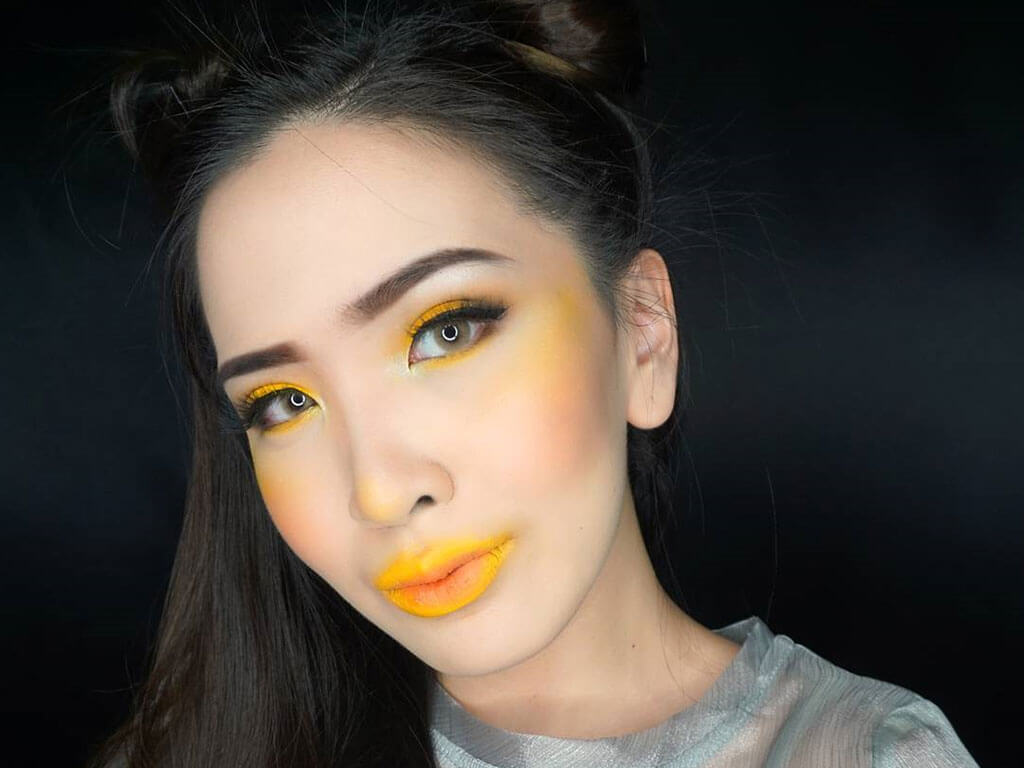 Yellow blush is the latest beauty trend to take over Instagram by storm. Most makeup artists on Instagram assure that this bright shade is universally flattering and rings true when applied to the cheekbones. Most of us already have yellow undertones, so yellow blush accentuates what we've got and gives our beauty routine a new brightening boost!
3. Pompom Makeup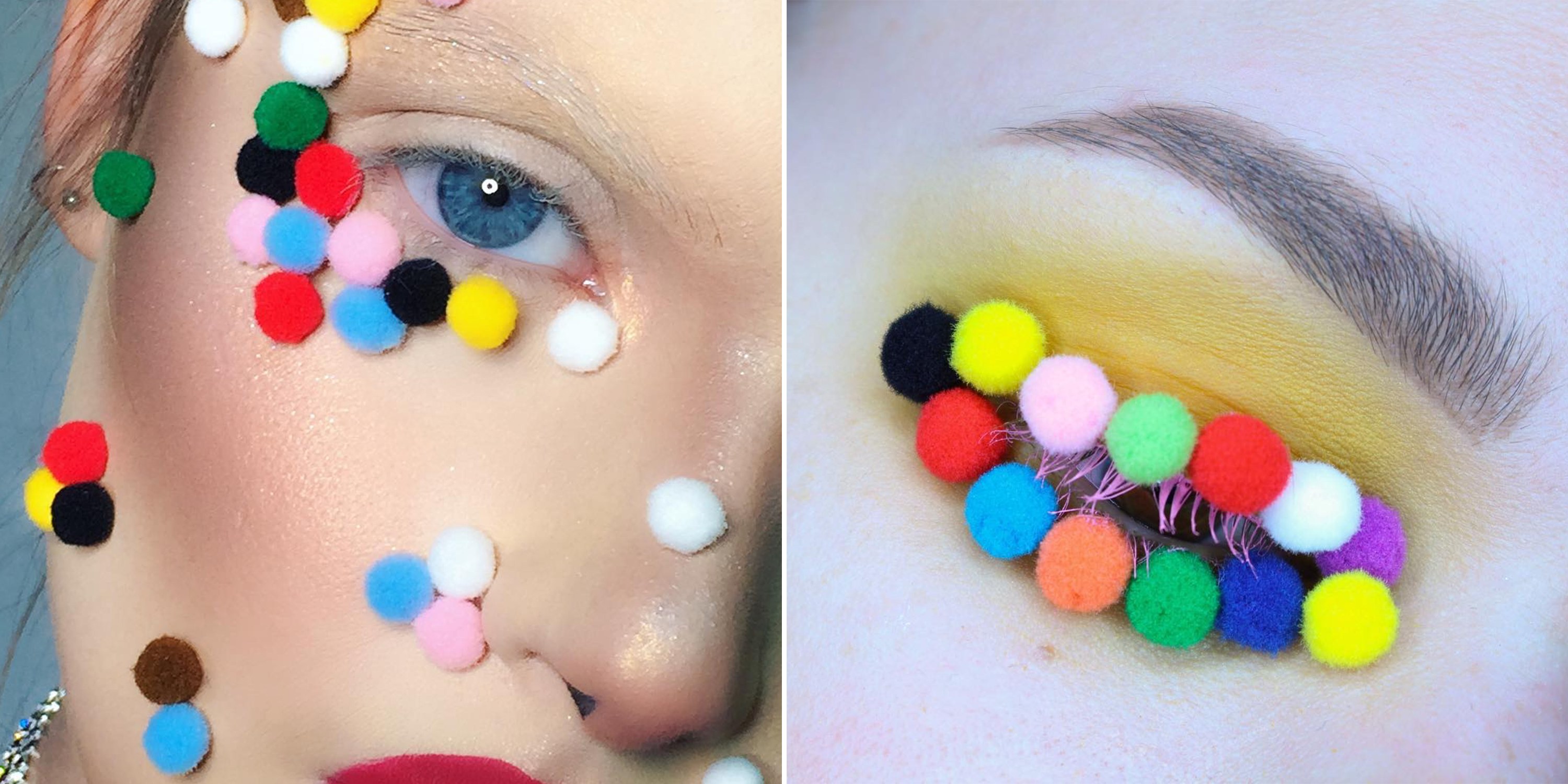 You can use your crafts supply with this latest trend we're seeing all over on Instagram! Not kidding, really! We have seen pompoms on literally every item of clothing – sandals, bags, blouses, skirts, jeans, earrings and whatnot, but beauty? This is one weird beauty trend that you'd be tempted to try... It looks really artistic and chic – at least it's Pinterest & Instagram-worthy!
4. Candy-Coated Nails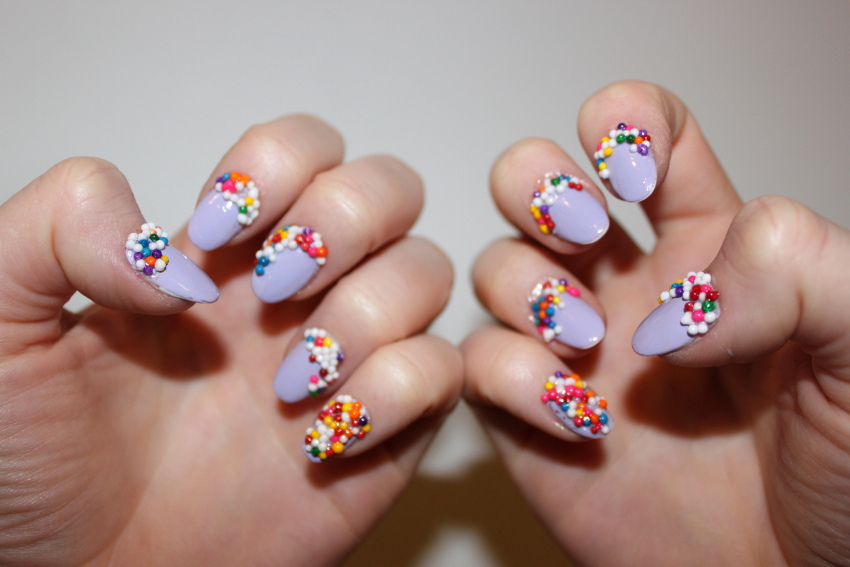 The best manicure is one that looks clean! But you have to admit that there is something appealing about ice cream sprinkle on nails. Keep your favorite summer treats right at your fingertips with sprinkle manicure – perfect for the warm weather! Just grab an ice cream to match your manicure...
5. Brow Carving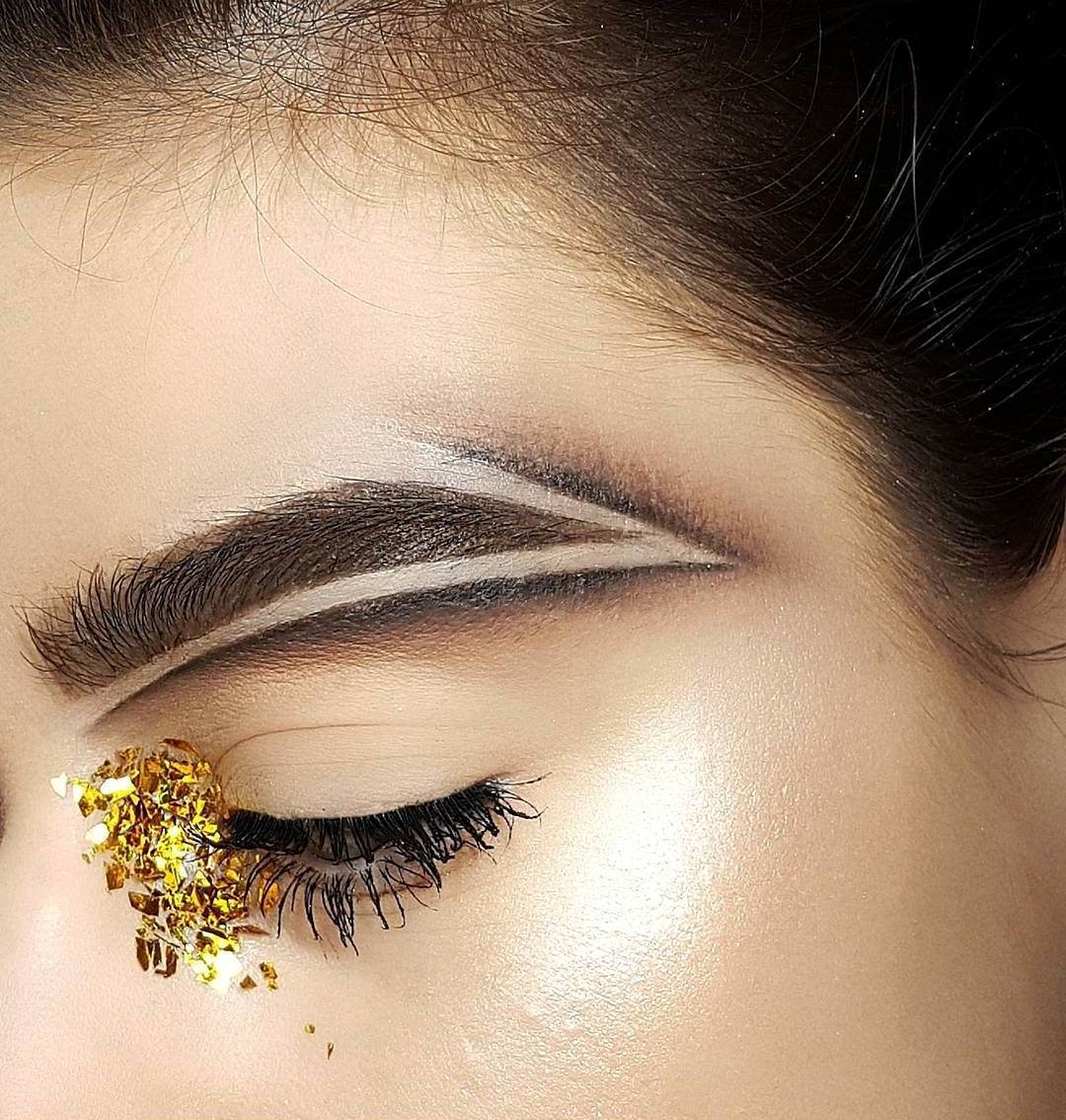 There are brow trends we can rock in real life and then there are trends that are only good to look at on Instagram. After feather brow and barbed wire brows, brow carving is yet another (creepy-looking) brow trend most of us would want to stay away from to keep our sanity! This technique is not scary or painful as it sounds – think of it as smoky eye, but for brows...
6. Floral Eyeliner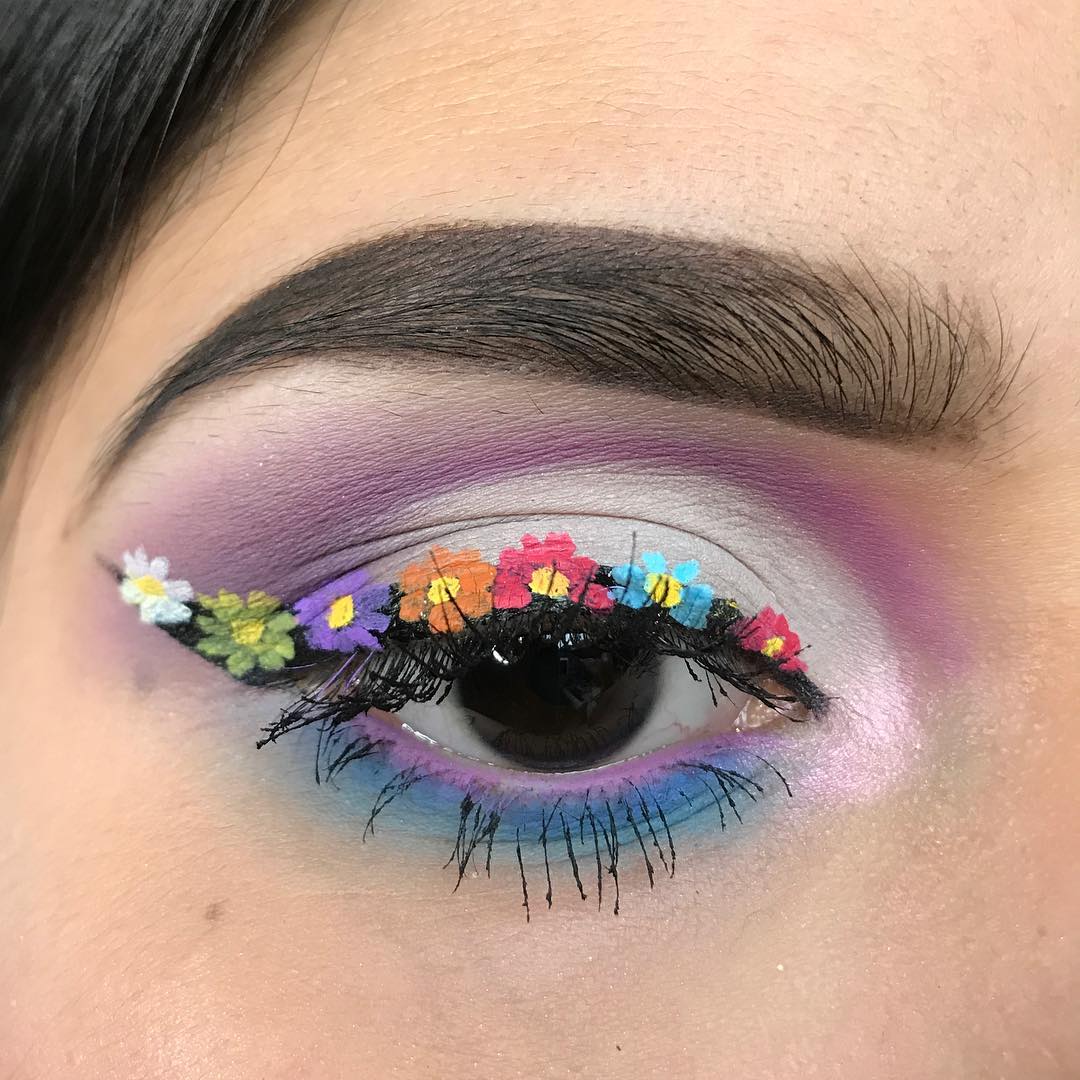 The spring season may as well be over but we can never have too many flowers... While we are still struggling to get that perfect winged liner, makeup pros on Instagram are showing us some envy-inducing floral eyeliner looks (well, kudos to that!). That being said, these looks are so fresh, appealing and so mesmerizing!
7. Coloured Lashes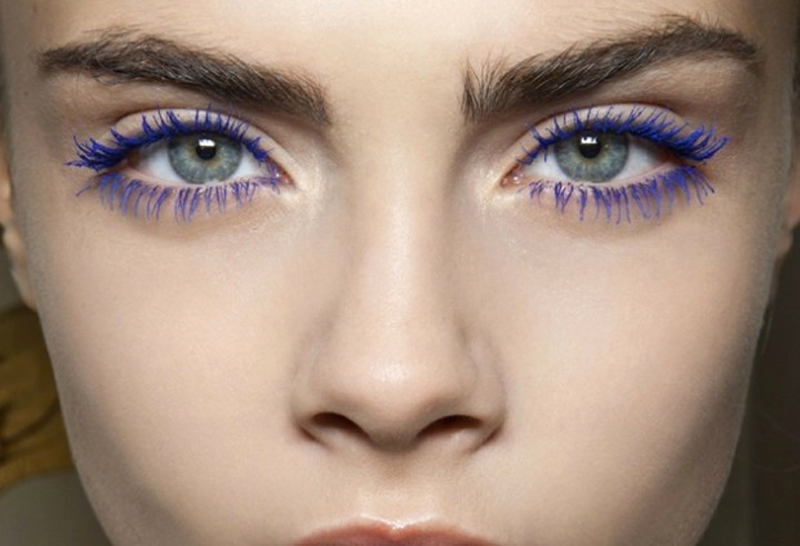 Brightly-hued mascaras have made a huge comeback on runways, and this is one trend we all can pull off quite easily and it looks really flattering! Although the Monday morning meeting might not be the time to step outside the regular black-lashed look, it works really hard to earn a place in your cupboard come weekend.
8. Fake Tears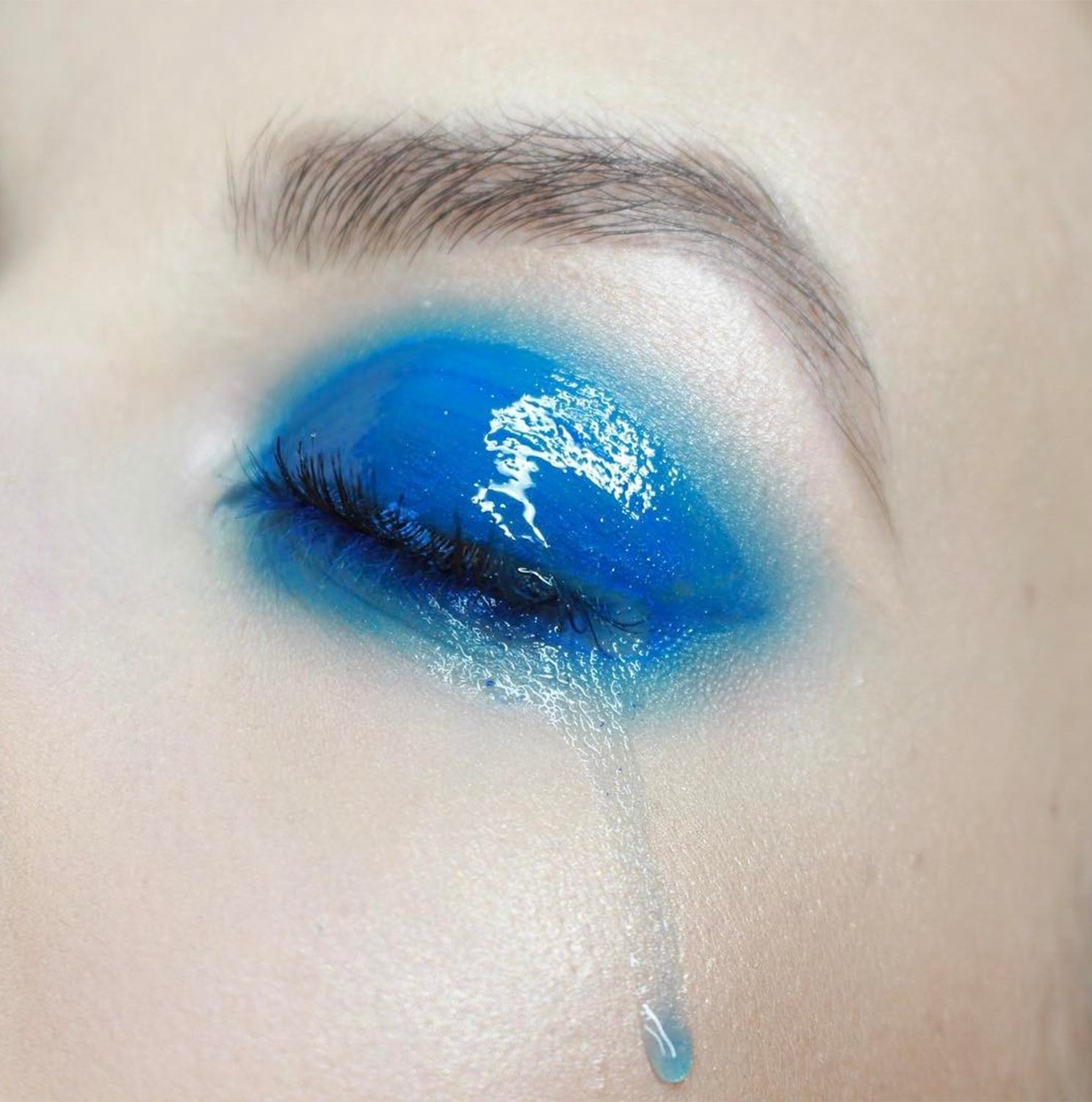 Not to be confused with glitter tears, which were big last year, this hyper-realistic fake tear makeup look is for anyone who's ever been told, "don't cry, you'll mess up your makeup"... Makeup artists have been creating fake tears using gloss and face paint. For all the girls out there who love a good cry day, this trend goes out to you... We feel you!
9. Burgundy Smoky eye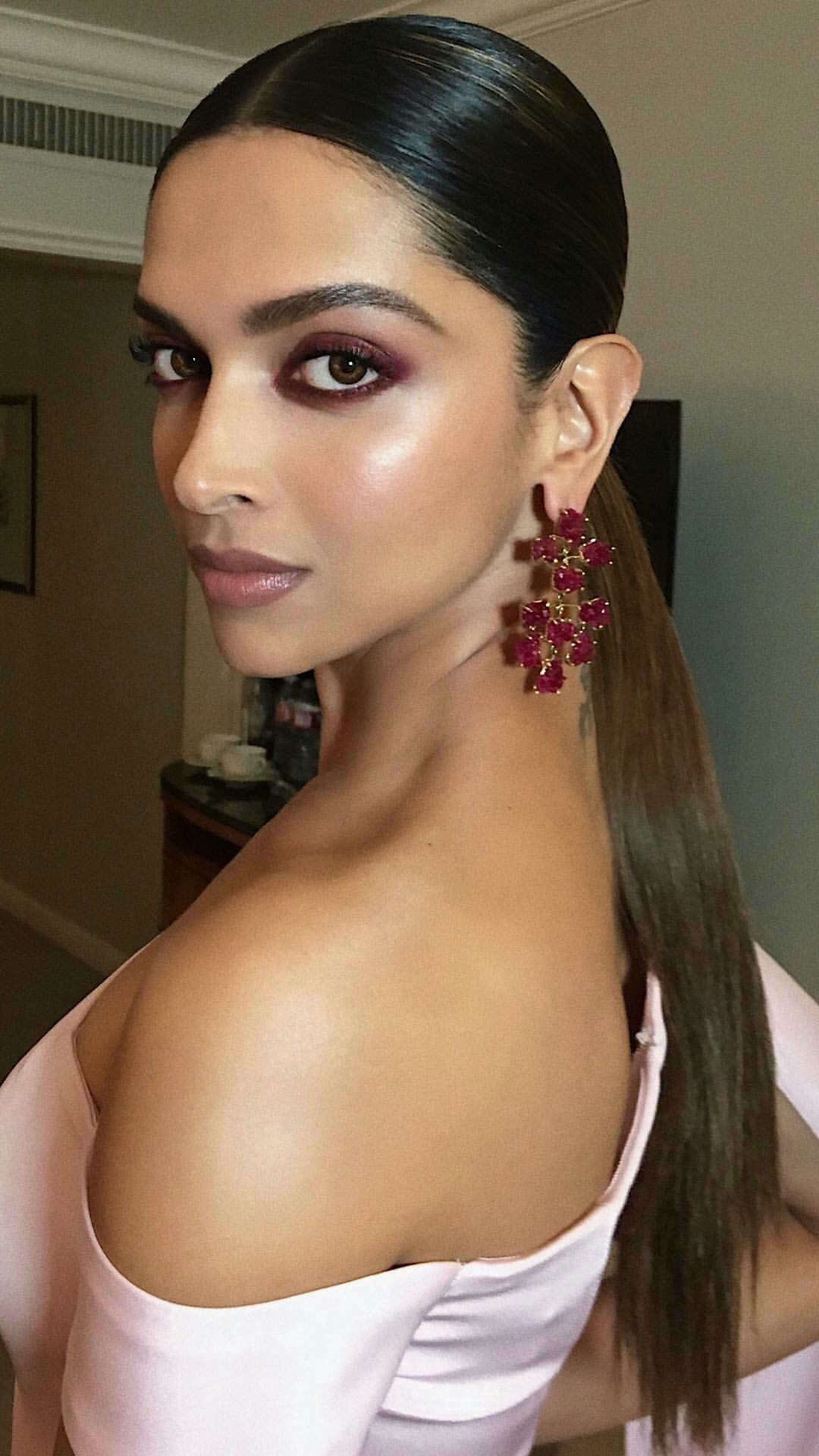 The gorgeous Deepika Padukone enchanted everyone with her burgundy smoky eye look at the US premiere of xXx: Return of Xander Cage, after which a number of makeup artists showed of their skills on YouTube and Instagram! For a more impactful look, keep the rest of your face bare, with nude lips and dewy cheeks.
So these were few of our favourite makeup trends that are trending on Instagram. Did we miss anything? Do let us know in the comments below.