Offbeat International Destinations Under 35K
Jet-setting doesn't suit the bank accounts of most regular middle-class Indians. And when it comes to vacations, weekend getaways, staycations, last-minute discounts on air fares & hotels help us make the most of our travel budget. But have you ever thought about budget travel to more exotic locales outside India? No? Well, if you haven't yet, read our definitive guide on where and how you can plan a getaway to an international destination.
Here are our top 5 picks:
1. Seychelles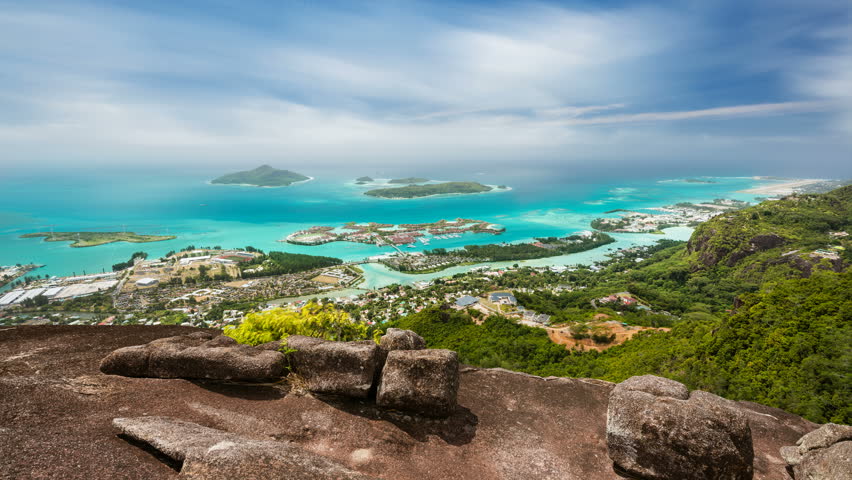 Located in the Indian Ocean off the coast of East Africa, Seychelles is a cluster of 115 islands and is a mix of populated ports and coralline islets. It is also considered as one of the world's most romantic destinations.
Seychelles has a tropical climate with an average temperature of 27 degrees Celsius throughout the year. Best time to visit is in the months of April, May, October and November.
How to get there:
Air fares of a round trip from Mumbai to Mahe Island (with 1 stop) start from Rs 22,327
To enter Seychelles, no visa is required, however, you must have all important documents – passport, return ticket, proof of accommodation, sufficient funds for the duration of stay
A Visitor's Permit will be issued on arrival, which is free for the first 3 months!
Getting around:
The best to way to explore the island is by renting a car: 650 SCR/day (Rs 3400/day)
Buses are cheapest and make frequent stops: 5 SCR (Rs 24)
Accommodation:
Seychelles has self-catering villas, bungalows and chalets... They are cheap and start from Rs 4500
Food: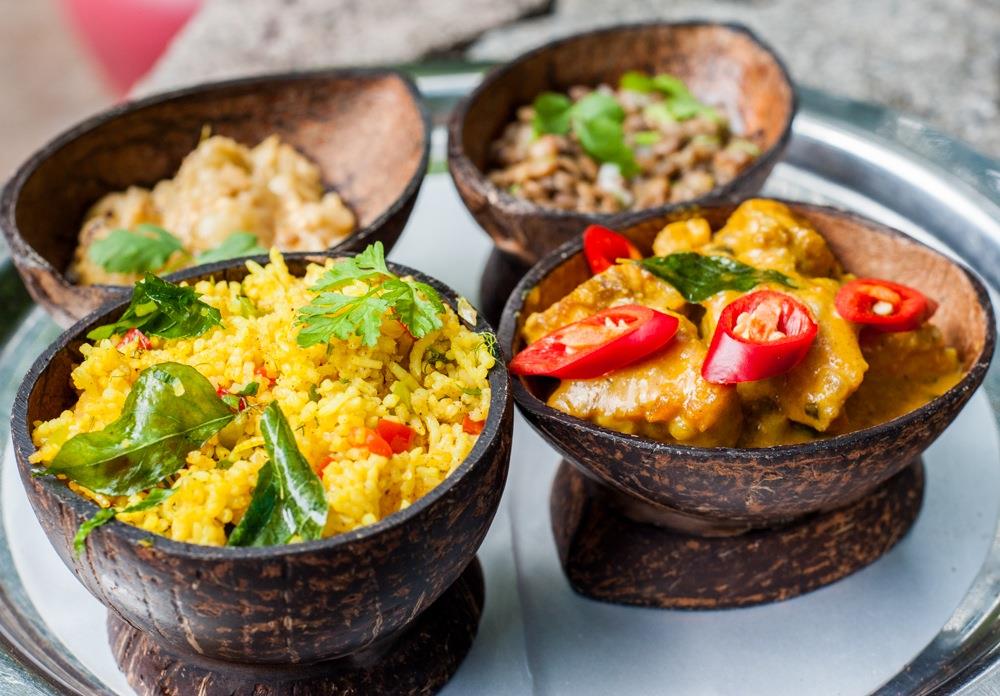 Everything in Seychelles is imported, except locally caught fish, limited fruits & veggies, SeyBrew Beer and Takamaka Rum
You can cook your own food if you choose self-catering villas, which we believe is the best option
Bringing your own alcohol will help you save a lot
Things to do: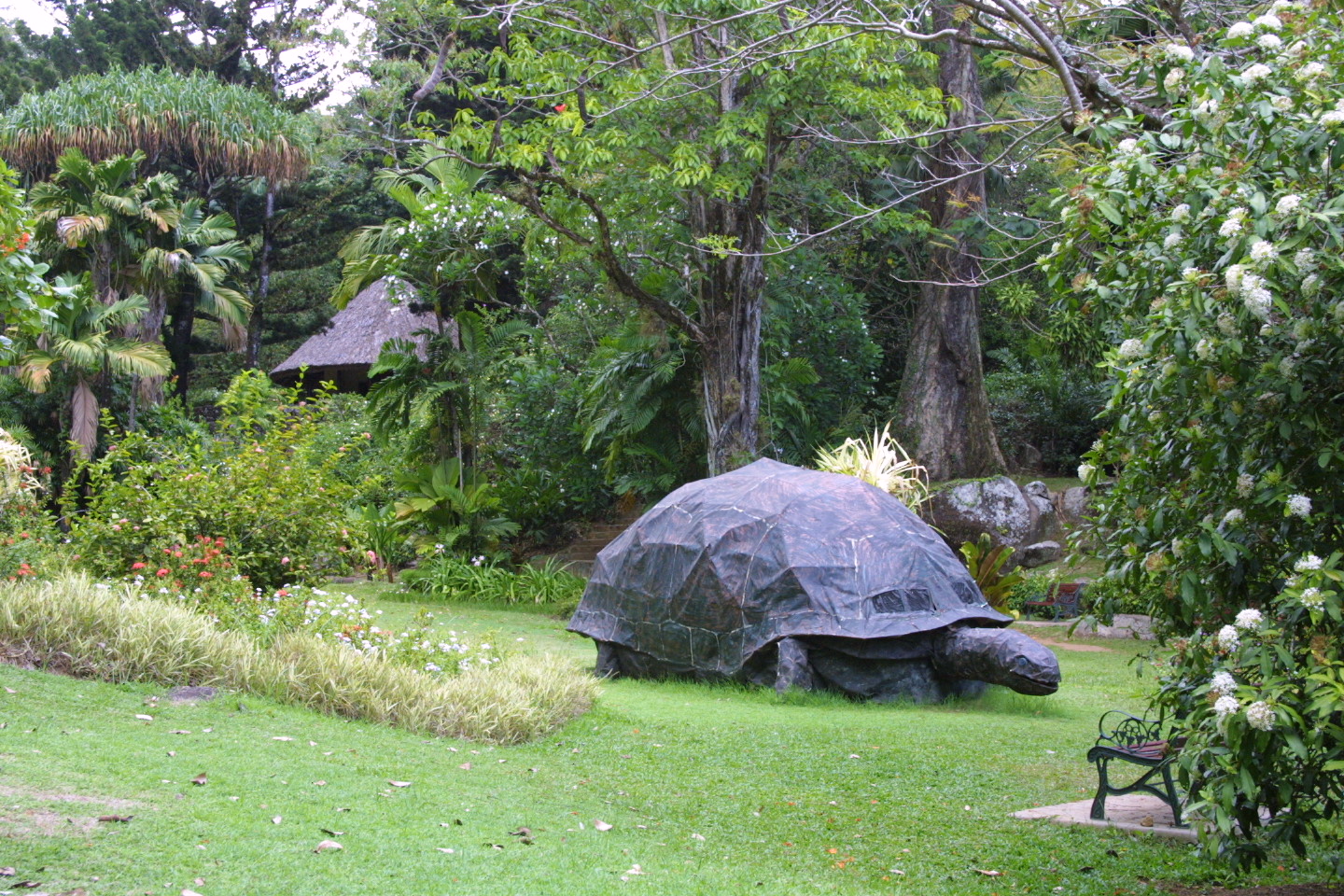 All beaches on Mahe have public access
It is advisable to bring your own equipment (snorkeling gear, kites, fishing pole, etc.)
Visit beautiful viewpoints like Mission Lodge Lookout, Seychelles Botanical Garden, go bird-watching, go hiking to Morne Blanc, Copolia Trail and Trois Freres Trail
2. Laos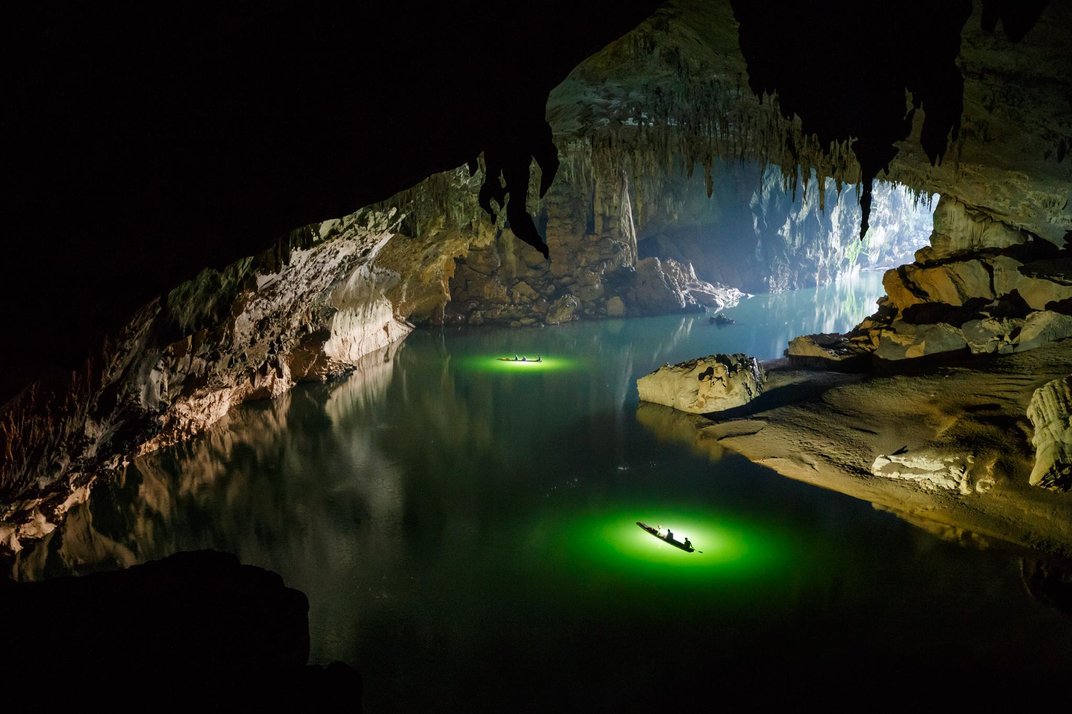 Laos is one of Southeast Asia's most beguiling destinations. The country has a slow, rather an old-fashioned charm, and the people are really laidback and friendly!
You can travel to Laos at any time of the year and it records an average temperature of 29 degrees Celsius in the lowlands and 23 degrees Celsius in mountain valleys. This stays pretty much the same every day.
How to get there:
Since a direct airline to Laos will cost a lot, going to Bangkok and then taking a train to central Vientiane will help you save a lot of money
Air fares of a round trip to Bangkok from New Delhi start from Rs 17,500. And if you wish to go from Kolkata, it's even less – Rs 10,207
Once you reach Bangkok, take an overnight train to Nong Khai where the tickets range from 213 THB (Rs 396) to 1357 THB (Rs 2524)
Take an international shuttle train from Nong Khai to international railway terminal at Thanaleng (13 kms off Vientiane), there will be minibuses waiting outside that will take you to central Vientiane. You'll have to pay 300 THB (Rs 560) (for train ticket and minibus) at the Nong Khai ticket office
You'll get a visa on arrival with a fee of Rs 2570
Getting around:
Getting around in Laos is an interesting adventure in itself. Since it's mostly mountainous, getting to a short distance can take forever!
From buses to taxis (taak-see) to jumbo and tuk-tuk, public transportation system is good
You can also rent a car or a motorcycle. Driving around will require an international driving permit, but for motorcycles, you won't need any sort of license
Lack of traffic and beautiful roads make motorcycles the best options! You can stop wherever you want, whenever you want
Accommodation:
Accommodation is really cheap and the cheapest hotels come as low as Rs 350
Budget guest houses range from 50,000 Laotian Kip to 70,000 Laotian Kip (Rs 399 to Rs 560)
Food: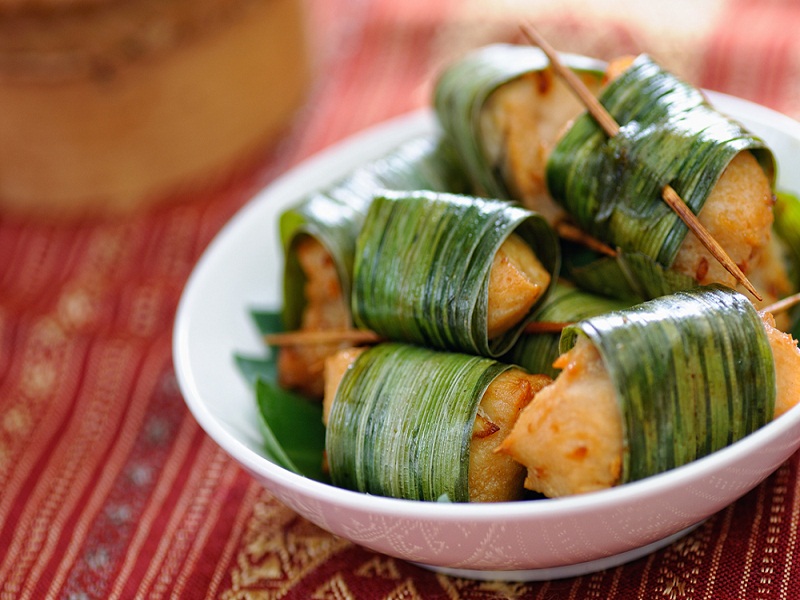 7 dishes that you mustn't leave Laos without trying: klao niaw (sticky rice) – a staple food, laap (meat salad), tam mak houng (papaya salad), oh-lam (stew), ping kai (grilled chicken), khao jee (baguettes) and French-Lao fusion food
Major cities have a number of good French
Visit Food Street at Luang Prabang Night Market and load up your plate with food for around 10000 Laotian Kip (Rs 80)!
Places to see: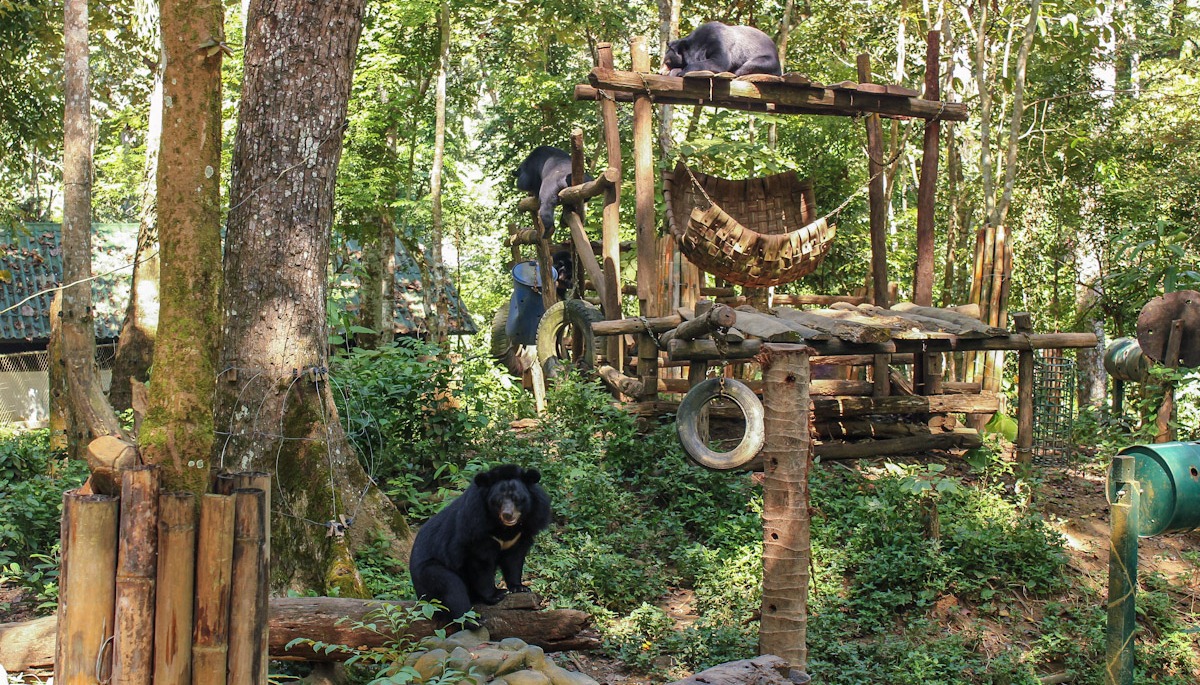 Laos has stunning scenery – from limestone mountains to dense forests and breathtaking waterfalls. Great place for adventure-lovers
Must-visit places are Kuang Si Waterfall, Plain of Jars, Xieng Khuan (Buddha Park), Pak Ou Caves, Wat Dane Soung Jungle Temple and, Tat Kuang Si Bear Rescue Center, Tham Kong Lo, Mount Phousi, Wat Long Khoun and Luang Prabang Night Market for delish food and souvenirs
3. Istanbul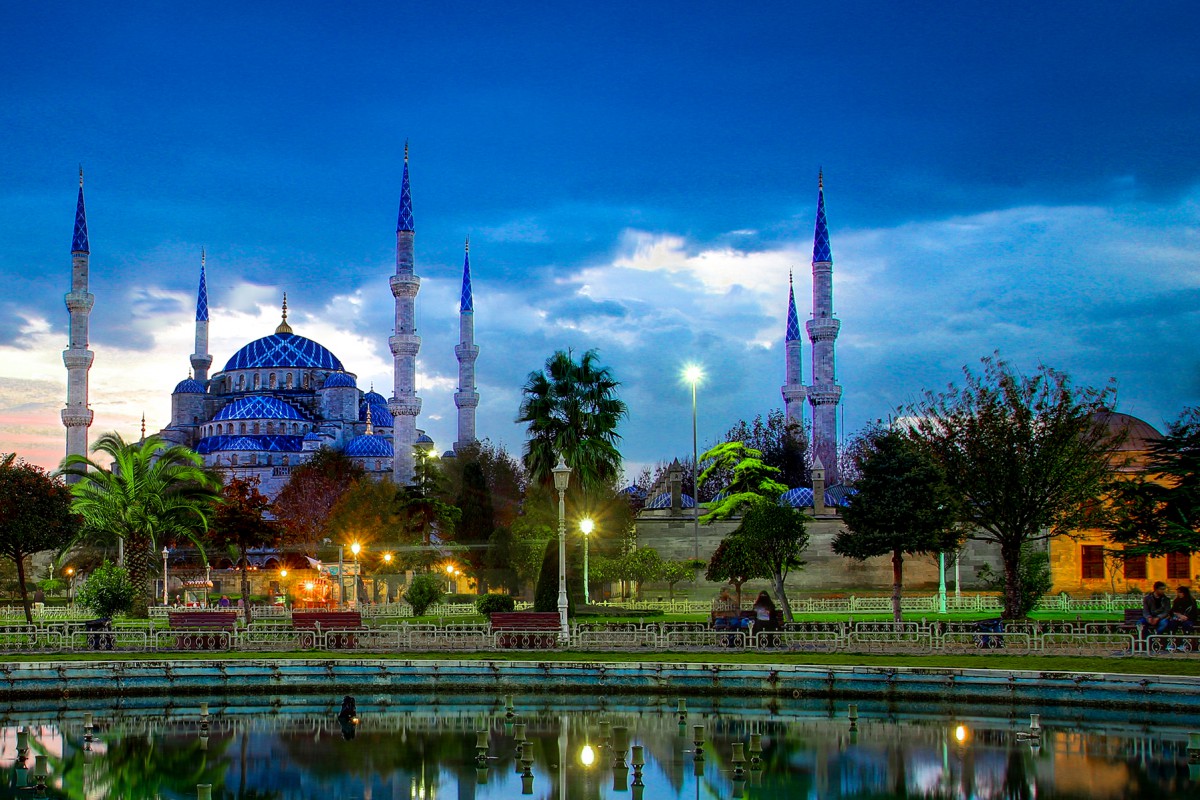 Istanbul is home to scrumptious food, breathtaking architecture, and some of the warmest and most genuinely hospitable people you'll ever meet... It's a city you could visit again and again!
The best time to visit Istanbul is from March to May and September to November. The average temperature in May keeps 16 degrees Celsius and June gets a bit dry & humid with an average temperature of 24 degrees Celsius.
How to get there:
Air fares of a round trip from New Delhi to Istanbul (with 1 stop-over) start from Rs 26,765
You'll get a visa on arrival on a payment of 15 Eur or $20 (approx. Rs 1300)
Getting around:
Istanbul is a busy city and public transport is excellent. You can travel by buses, metros, funiculars, trams, metro buses, sea buses, trains, taxis and ferries
Public transportation is really cheap and you can also save upto 50% by getting an "istanbulkart", a travel card that you can use at all modes of public transportation
But the best way to absorb Istanbul is by exploring it on foot
Accommodation:
The best places to stay are Taksim area in New City and Sultanahmet in the western side of the city
The city has hostels, dorm rooms, guesthouses, hotels and palaces to suit every budget
The cheapest hotels start from Rs 400/night
Food: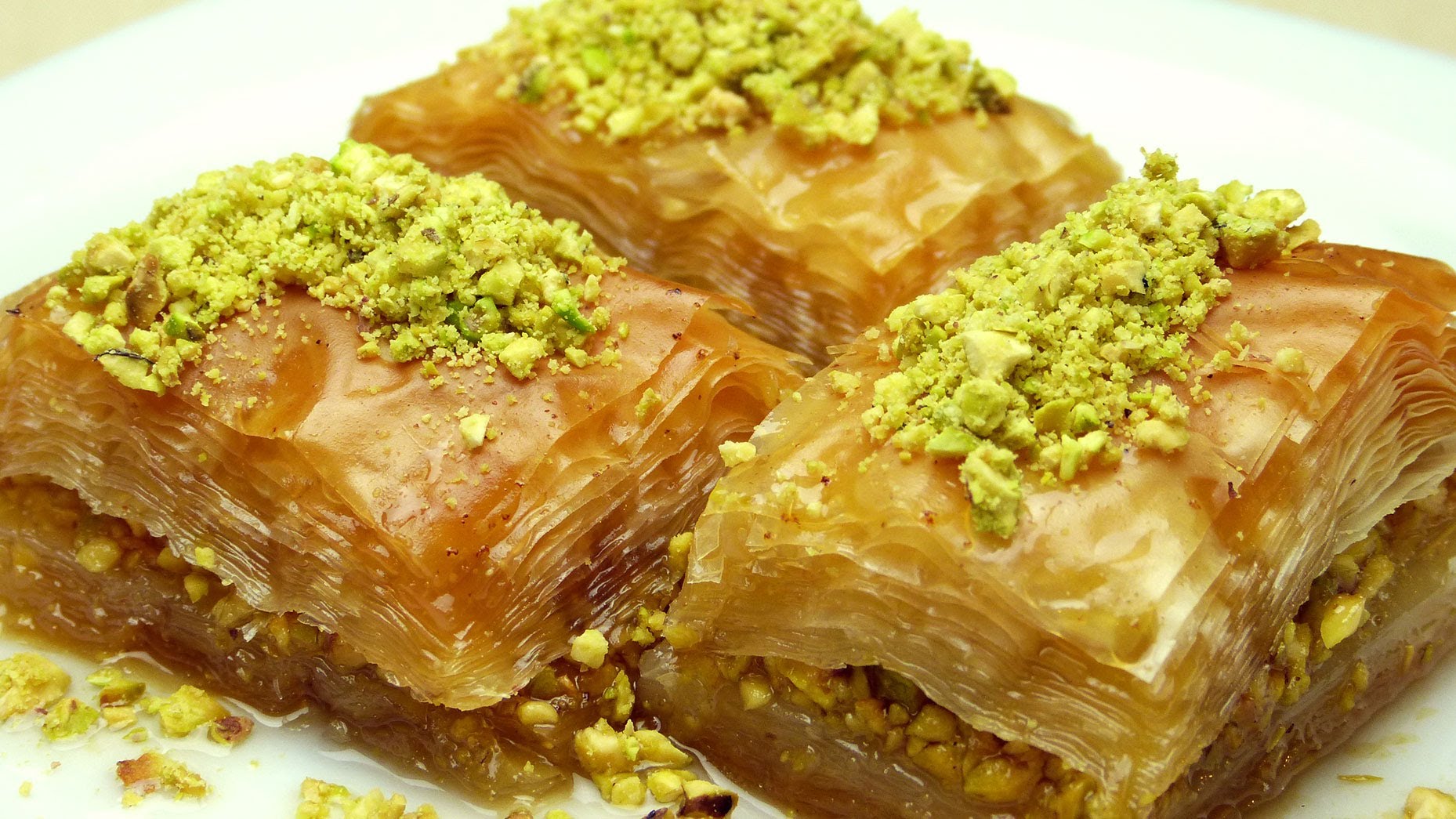 Istanbul is a goldmine of culinary variety
Must-try dishes: Turkish delight (obviously), menemen (Turkish-style scrambled eggs), doner, tavuk pilav, lahmacun (Turkish pizza), borek (filled pastries), baklava, kunefe, durum and Turkish coffee
Things to do: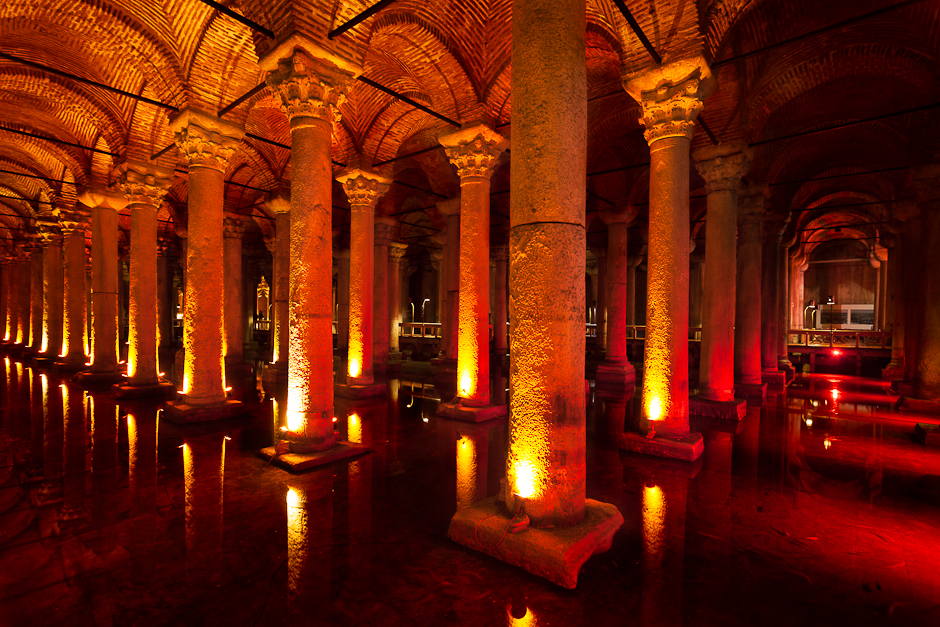 Istanbul is a city that never sleeps, so you'll have to wake up early and go to bed real late to enjoy the most of this magical city!
Visit Grand Bazaar and enjoy some traditional tea & Turkish delight, bargain for jewellery, carpets, pashmina & souvenirs. Explore Spice Market and try fruits, nuts & sweets
Visit Basilica Cistern (yes, the same that James Bond rowed in 'From Russia With Love') and try to as many count Medusa statues; Entry ticket: 20 TL (Rs 360)
Find some peace at Blue Mosque, an architectural masterpiece, is an icon of Turkish culture. Do remember to dress respectfully
Also visit Topkapi Palace, Dolmabahce Palace, Suleymaniye Mosque and Galata Tower
Visit Kadikoy Sali Pazari, a huge market where you get cheap and local stuff – clothing, footwear, tableware and food too!
4. Tashkent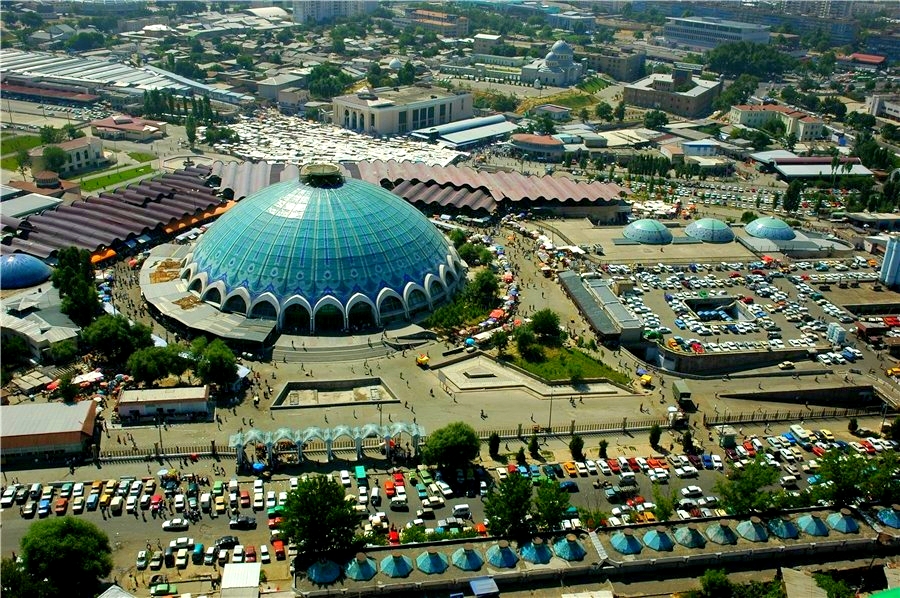 Tashkent is the perfect mash-up of Asian, Middle Eastern and Russian culture. Visitors to this enchanting country immediately take with its ancient mosques and grand, yet bleak Soviet architecture.
Tashkent records a minimum temperature of 17 degrees Celsius and a maximum temperature of 31 degrees Celsius on May and June. Best time to visit the country is April to May and September to November.
How to get there:
Air fares of a round trip from New Delhi to Tashkent start from Rs 23,138, with 2 connecting flights while going and 1 while coming back
Getting an Uzbeki visa can especially be a task… You get a visa only if you have an invitation letter from a local Uzbek travel agent and you have to bargain with these agents as they'll try to sell you other things
For a 7-day tourist visa, you'll have to make a payment of Rs 2570
Accommodation:
Budget hotels start from Rs 2000
Average guesthouses cost about Rs 2200-Rs 3200/night
Food: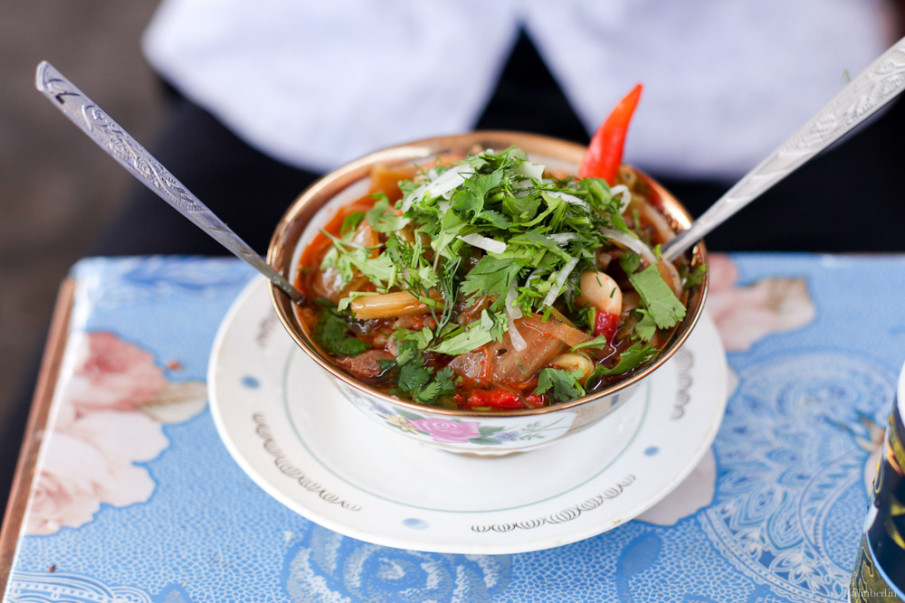 The food is really interesting and the 2 must-try dishes are their signature tuy palov and lagman (a lamb soup with thick local noodles, flavoured with chives and black cumin)
At any local eatery, you get tuy palov for Rs 150 – Rs 200/portion – it's that cheap!
Some of the cheapest yet decent restaurants are: Central Asian Plov Centre, Anhor As, Yapona Mama and Nur
Things to do: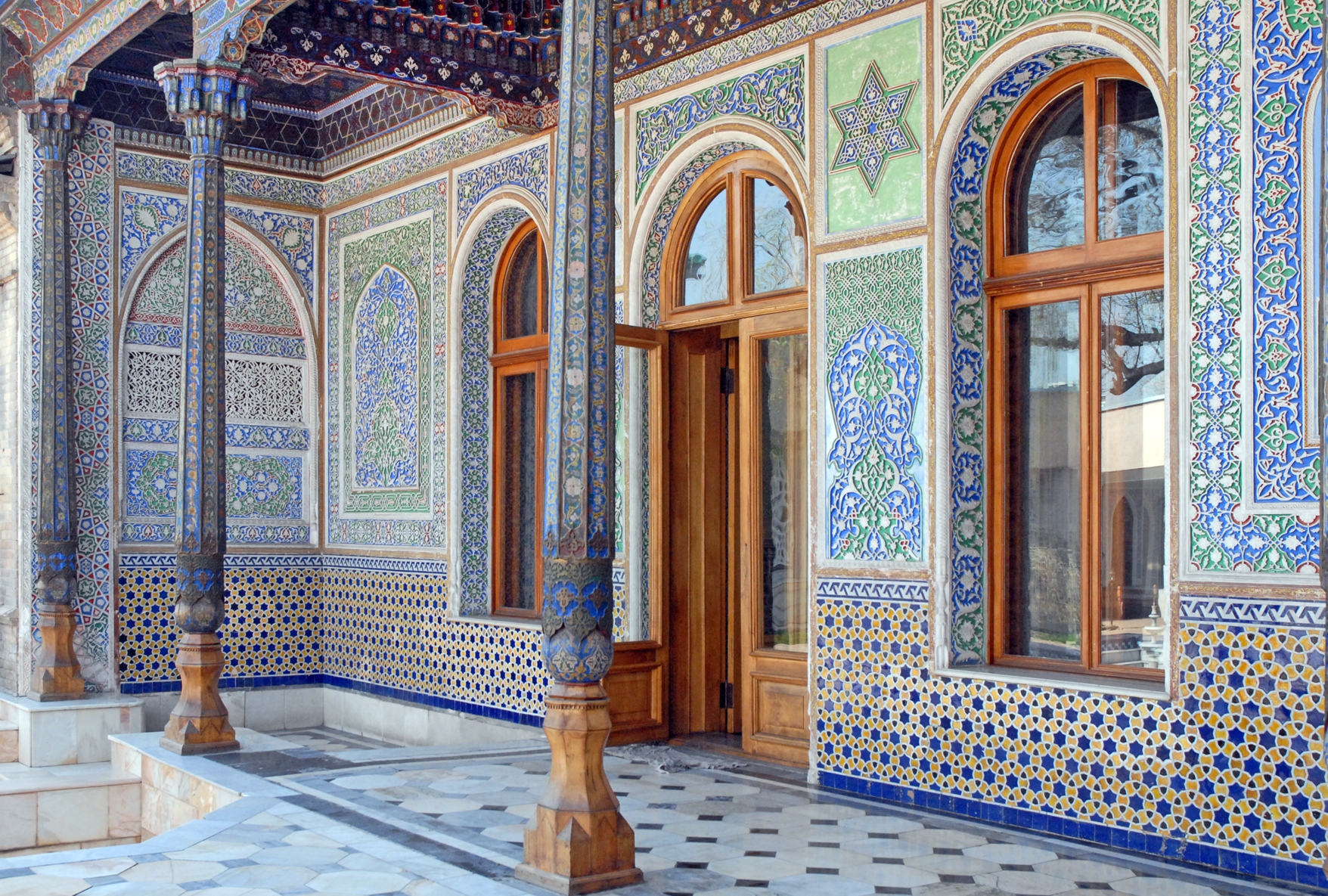 Visit Chorsu Bazaar, a popular farmers' market where you can buy dry fruits, toasted bread and meat
If you're an adventure-lover, Charvak Reservoir is your best bet! Located 60 km from Tashkent, you can swim, hike, paraglide or ride a water scooter here
Also visit Museum of Applied Arts, Amir Timur Museum and State Museum of History of Uzbekistan
5. Oman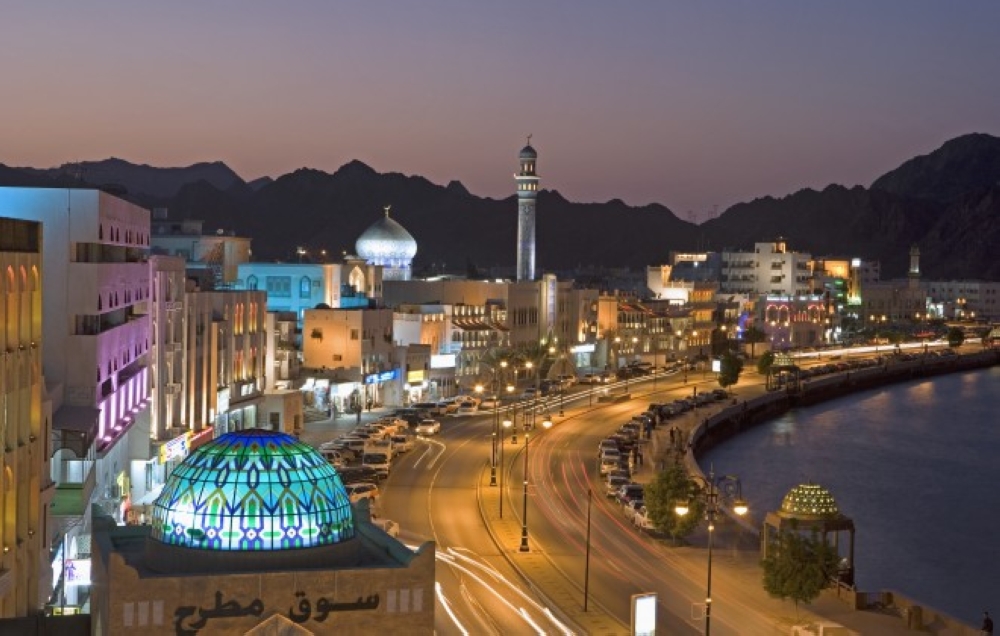 Oman, besides being one of the safest destinations in the world, has preserved the old-world charm and traditions unlike its neighboring countries.
Oman has warm climate from June to August, but the weather is quite pleasant from October through April.
How to get there:
Air fares of a round trip from New Delhi to Dubai start from Rs 16,170
Muscat is 420 kms away from Dubai and you'll reach in about 5-6 hours by bus. The tickets cost Rs 1600/person
Apply for visa while in India; or you get visa on arrival only if you have a relative who's an Omani resident. If you have a Dubai tourist visa, then your tourist visa into Oman should be free.
Getting around:
The cheapest way to get around the city is by renting a car for Rs 3500-5000. The best part is that the fuel is really cheap
Accommodation:
Cost of budget hotels start from Rs 3000. You'll find cheap hotels at Muttrah Cornish
To cut on hotel costs, you can camp out at some of the popular spots like Wadi Shab and Yiti Beach. Rent cheap tents for Rs 700
Food: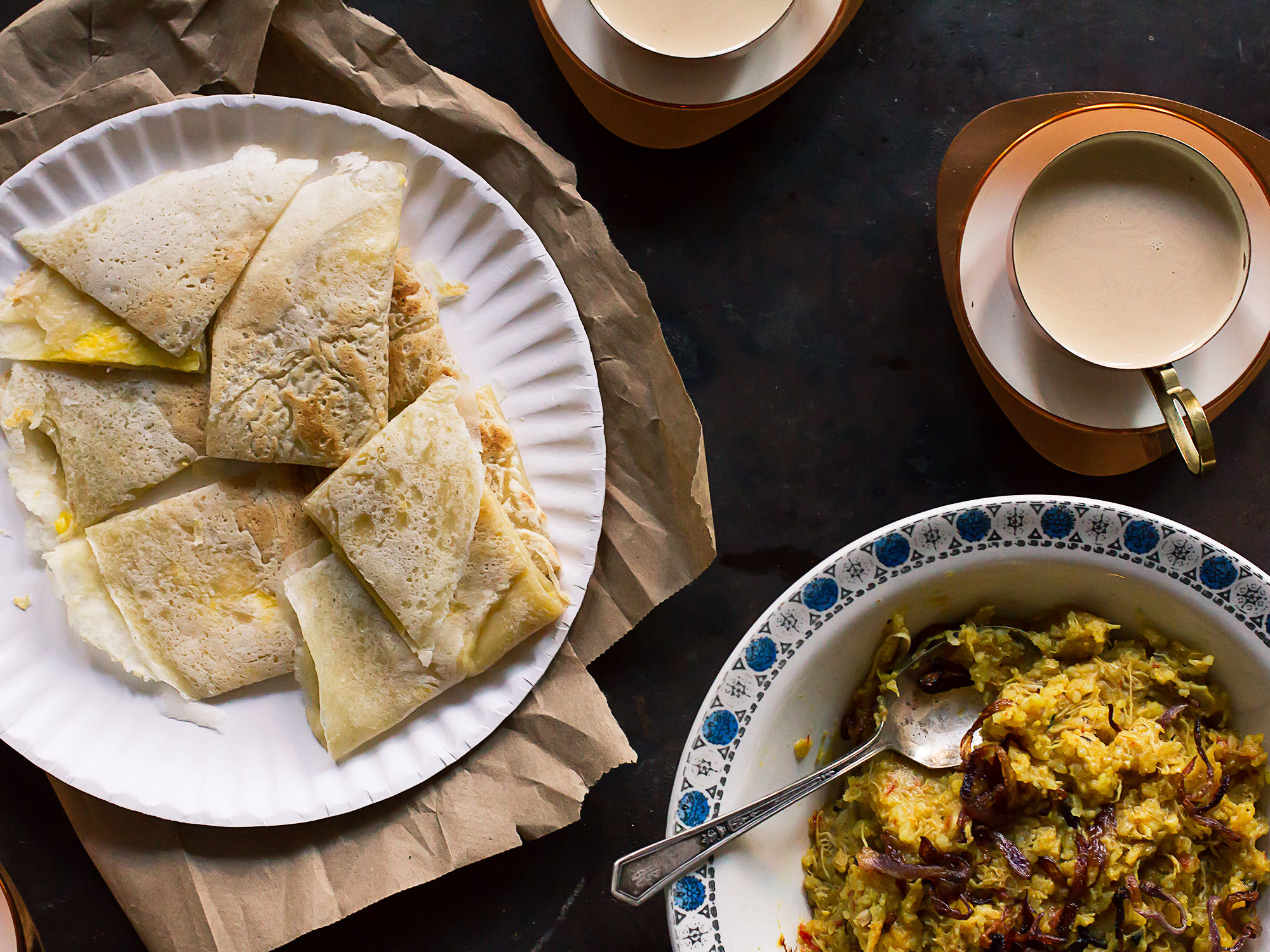 The food is marked by a fusion of Persian, North African, Indian and Arab influences
Food is inexpensive as long as it's bought from cheap eateries
3 must-try dishes: Omani madrouba, Omani flatbread with egg and cheese and spiced Omani milked tea
Places to see: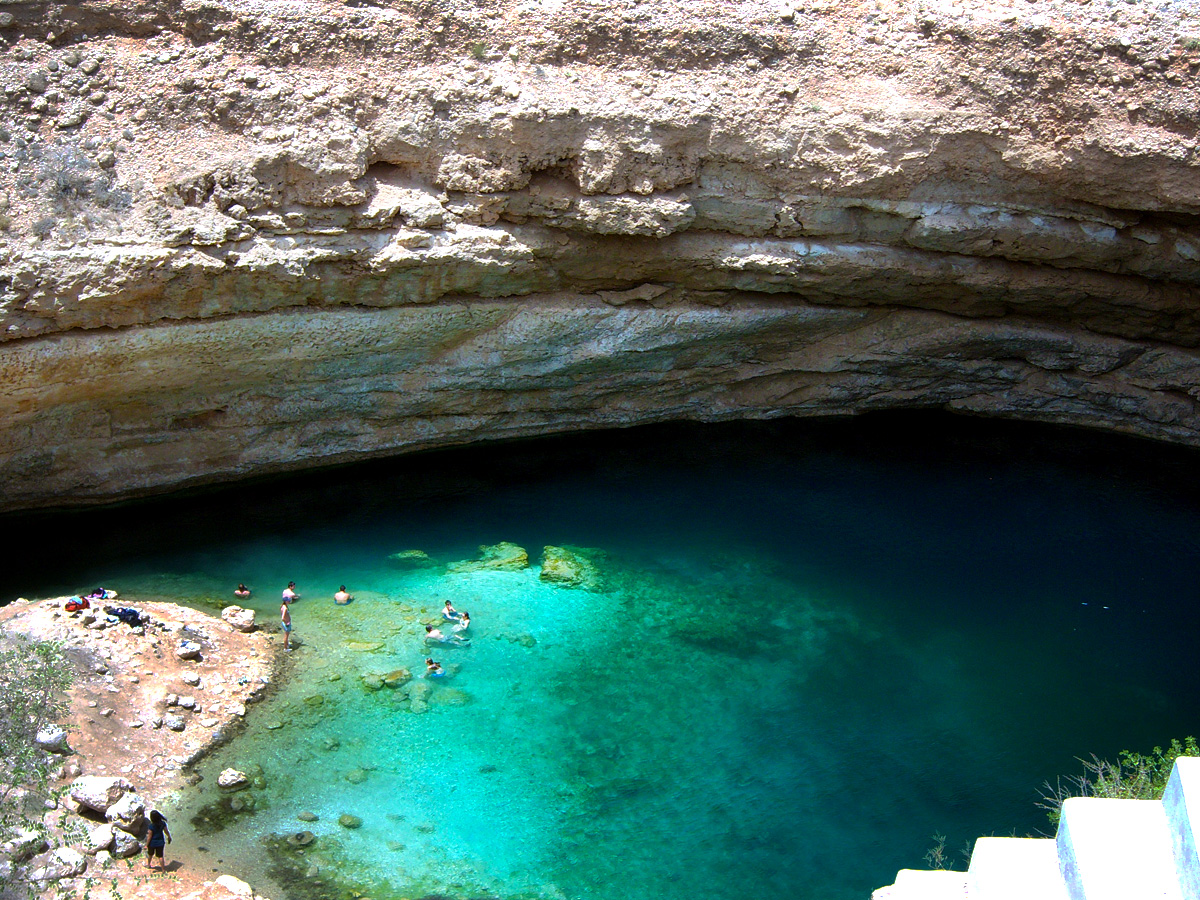 The natural sights in Oman are unrivaled and don't cost a thing – from rocky mountains to golden desert and quaint villages, you'd never wanna come back from such a sight!
Do not miss Wahiba Sands, Wani Bani Khalid, Jabal Shams, Jabal Akdhar, Wadi Dayqah Dam, Bimmah Sinkhole, Birqat Al Mauz, Nizwa Souq, Misfat Al Abriyeen Village, Jabreen Castle
Also, don't forget to subscribe to our YouTube channel here.