To Mom, With Love...
Chances are that your mom would be happy with a simple bouquet of flowers for Mother's Day. We feel that Mother's Day is like a second birthday and a unique and thoughtful gift goes a long way. If you've not sorted it out yet, here are some eccentric and quirky Mother's Day gift ideas. We've put this list with fruits (yes!), flowers, cakes, clothes, beauty products...everything! Hope you find it useful!
1. Gift her a basket of good health!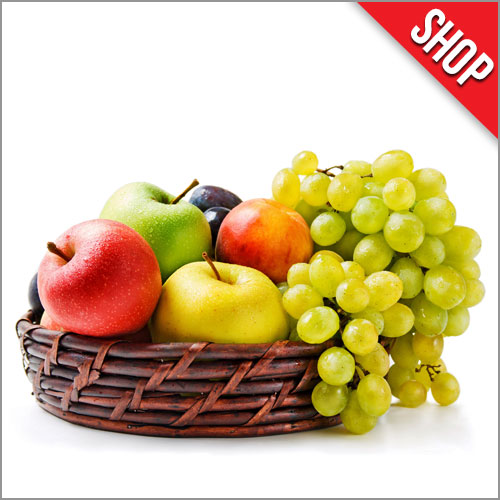 Buy Mini Fruit Basket (Rs 390)
For mom who's always trying to feed you delicious but healthy food. This Mini Fruit Basket from Grofers is a great way to recognize and show gratitude to moms, moms-in-law and grand moms!
2. A little bit of pampering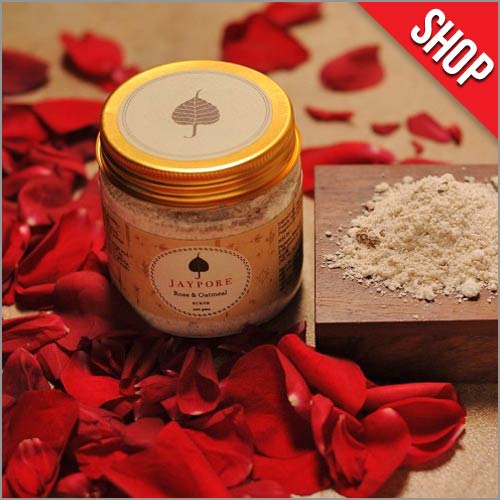 Buy Rose & Oatmeal Scrub (Rs 595)
Being a mom is one of the hardest jobs out there. From the day you were born, her world has revolved around keeping you calm and happy. And we're pretty sure that now you would want the same for her. Plan a spa day at home and give her a bath set, bath oil, essential oil and body scrub from Jaypore.
3. Remind her that she is elegance personified!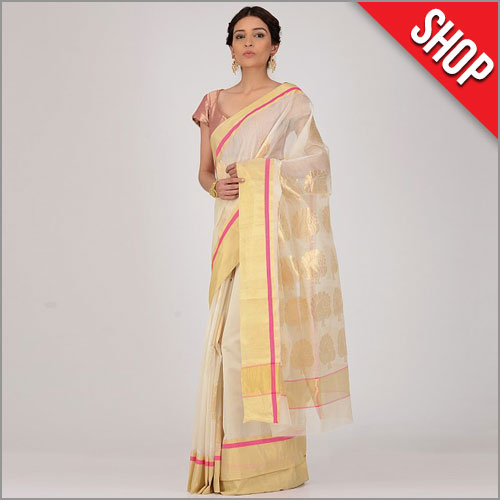 Buy Ivory Chanderi Saree with Zari (Rs 7,565)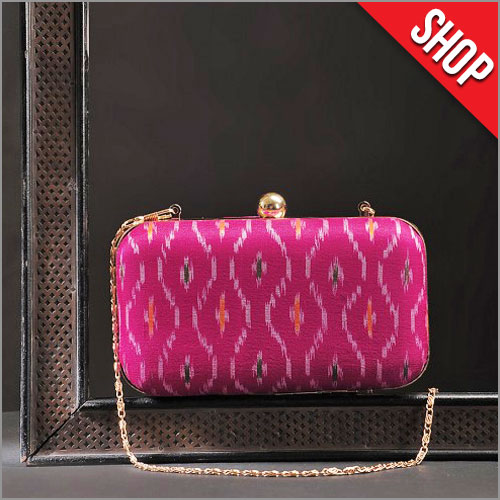 Buy Magenta-Multicolor Ikat-printed Silk Clutch (Rs 2,500)
Nothing is more beautiful than the gentle swish of an elegant saree and while you're still struggling to get those perfect pleats, moms do really know how to carry it off so well, don't they? Women can never have too many sarees, so get her a new one. We love this hand-woven chanderi saree and this bright ikkat-print clutch to go with it from Jaypore.
4. Jewelry is every woman's best friend – there's no denying it!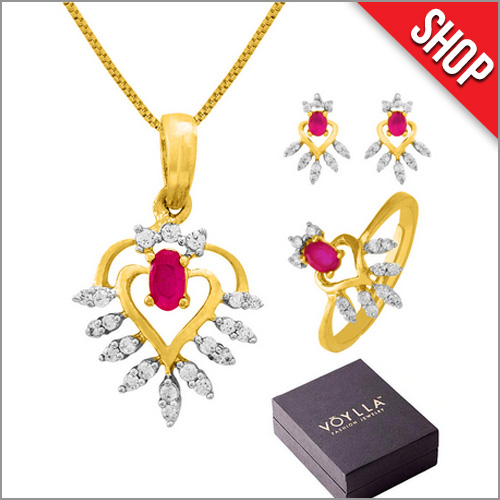 Buy Designer Pink & White Stones Studded Box Set (Rs 549)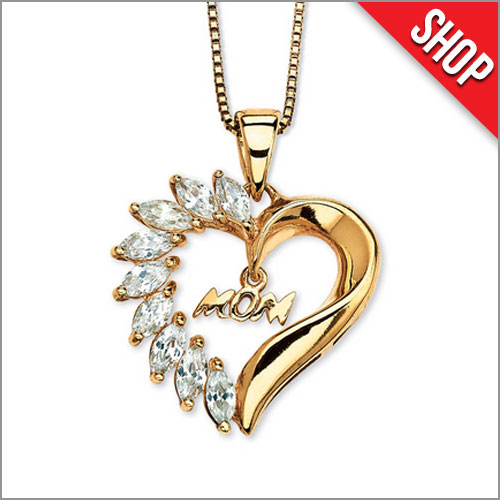 Buy Gold Plated Mother's Love Heart Pendant With White Saphhire (Rs 1,623)
You won't go wrong with jewellery and voylla.com has some great pieces for all budgets.
5. Let her pen her thoughts
Buy Beautiful Roses A5 Notebook Plain (Rs 250)
What most moms have in common is that they're pressed for time. After all, motherhood is a full-time job – with mandatory overtime! Journals and notebooks are a great way for mom to take a much-needed me-break, gather thoughts and chronicle the adventure that motherhood is! Shop notebooks from Daily Objects.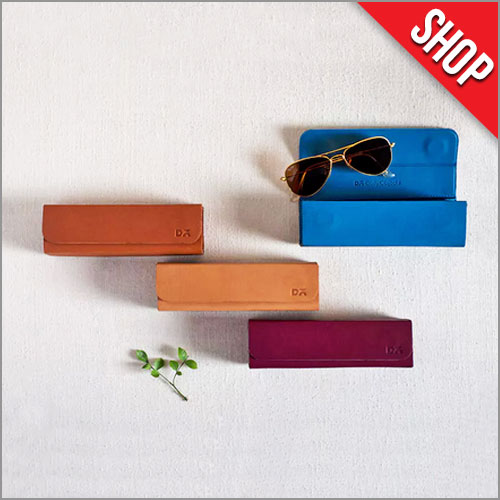 Buy Leather Eyewear Case (Rs 799)
And if your mom wears glasses, this leather eyewear case from Daily Objects would be so perfect. Not only are they available in stunning bright shades, they are strong and will provide complete protection to her glasses!
6. Give her some memories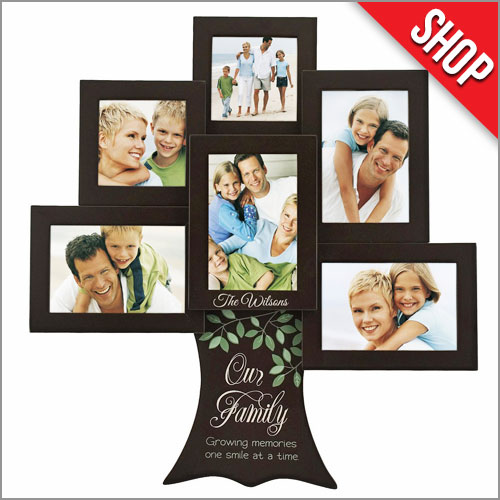 Buy Personalized Cherishing Love Frame (Rs 899)
All moms would love something that lasts a lifetime! How about that family photo mom's been talking about for ages? Maybe not in words, but you know a good family portrait is what any mom would appreciate! Buy stunning photo frames and get them personalized only from Ferns 'n' Petals.
7. Gift her something that will remind her of your love & gratitude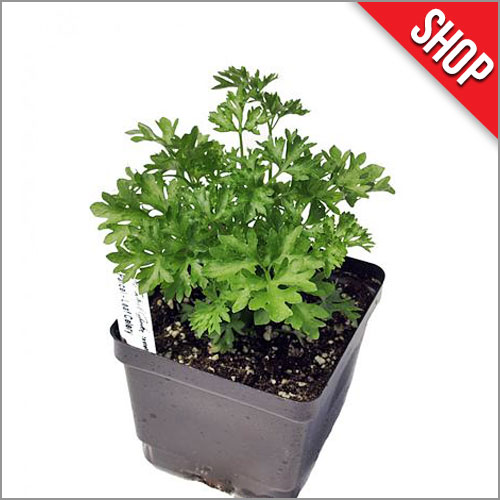 Buy Mother's Day Gift Herb Garden Parsley & Coriander (Rs 1,599)
Nothing says "you're the best", quite like a living, breathing reminder of all the life & love moms pours into our hearts! Gift her beautiful home decor plants or garden plants from Flaberry.
8. Relive beautiful memories with sweet delights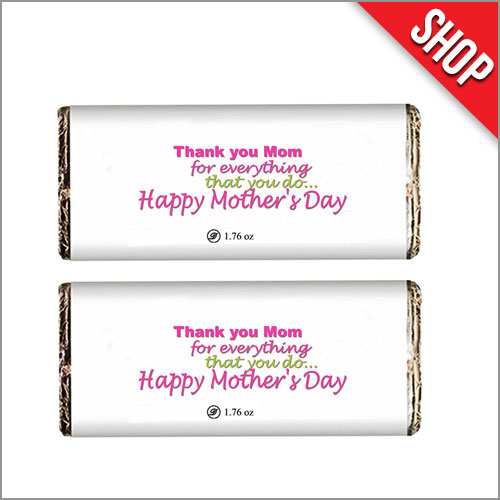 Buy Thanks Mom Chocolate Bars (Rs 299)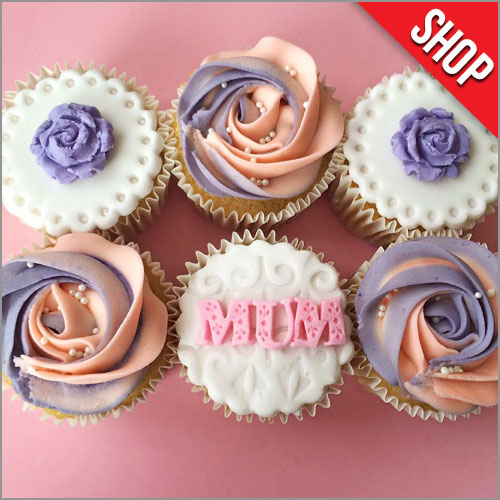 Buy Mother's Day Pink Cupcakes (Rs 1149)
Is it possible to have a celebration without chocolates and cakes? We think not! These chocolate bars from Flaberry and totally delectable vanilla cupcakes from Ferns 'n' Petals are what you need...
9. Tell her that she's the queen...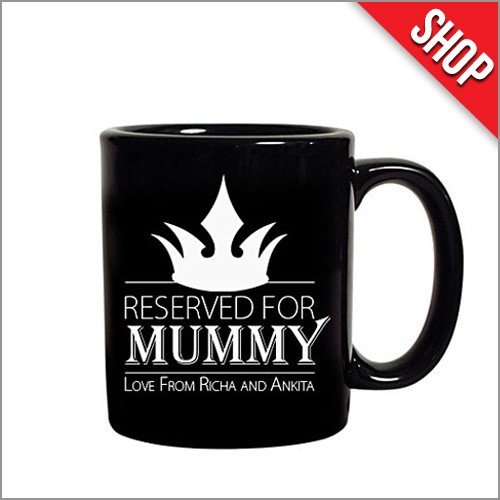 Buy Crown Reserved For Mummy Mug (Rs 499)
... and that the throne is hers! A personalized coffee mug from Ferns 'n' Petals is perfect for moms who love to sit back and have their morning cuppa in peace.
10. Gift her a timepiece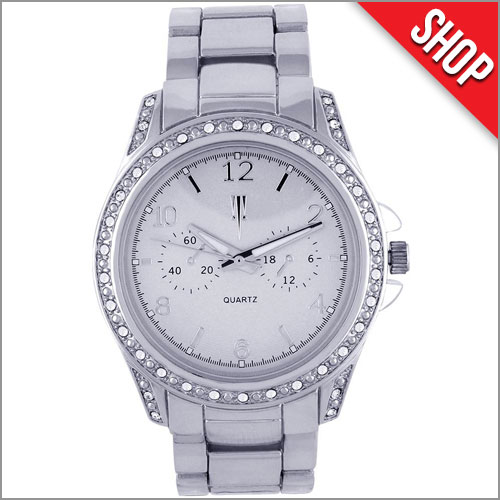 Buy Tichino Women's Wrist Watch (Rs 2,625)
A watch is probably an integral part of your mom's daily look - buy something that is elegant and timeless like this one from Jewelsouk.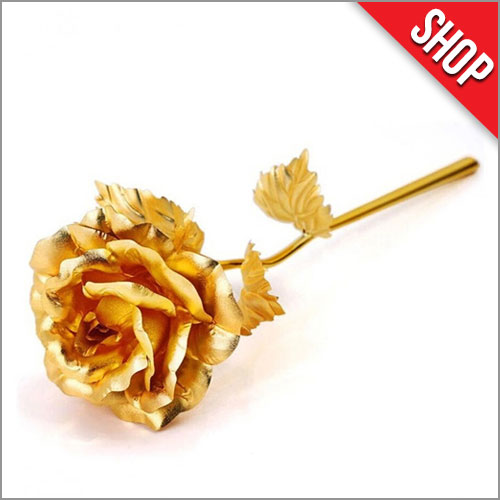 Buy Golden Love for Mom (Rs 421)
If your mom thinks flowers are a waste as they don't last for more than a day or two – these golden flowers will happily fill in. Buy this metal flower along with quotation from Indiagift.
Here's a real quick gift guide: